Locked-in syndrome is a rare disorder that is sometimes the result of medical error.
People with locked-in syndrome have damaged nerve fibers which result in quadriplegia and facial paralysis. While some patients with an incomplete form of locked-in syndrome can recover limited muscle movement, most do not. The damaging effects of locked-in syndrome on the nervous system for most people are permanent.
Classifications of Locked-in Syndrome
Locked-in syndrome is caused by bleeding and tissue loss in the brainstem. Any bleeding in the brain can damage the nervous system.
There are three degrees of paralysis called classifications for locked-in syndrome. The effects on the nervous system determine the classification. According to the National Organization for Rare Disorders (NORD), these classifications are:
Classic locked-in patients have quadriplegia and can communicate through blinks and vertical eye movement.
Incomplete has the same characteristics as classic, but some patients have both vertical and horizontal eye movement. Others may retain additional voluntary movement.
Total means total immobility and inability to communicate.
Most Locked-in Syndrome Patients See, Hear, and Think Normally
Although locked-in syndrome damages the nervous system by causing paralysis, patients can see, hear, and think normally. They have normal brain activity and sleep-wake cycles. It is important for the patient and caregivers to find a way to communicate. Both speech and physical therapists can be helpful. There are also high-tech methods for locked-in syndrome patients to use. These include eye gaze devices and neural-control interface equipment.
Locked-in syndrome patients need lifelong care. Some families cannot provide care at home. There are skilled nursing facilities that offer residential lifecare. However, these facilities are costly. Many families do not have adequate health or disability insurance to afford these facilities.
Causes of Locked-in Syndrome
Locked-in syndrome is caused by a brain hemorrhage. This can be attributed to several factors, including:
Stroke, particularly in the brainstem
Blood clot
Traumatic brain injury
Tumor
Drug or medication overdose
Exposure to toxins
Certain conditions including amyotrophic lateral sclerosis (ALS)
It is unknown how many people have locked-in syndrome. It can be difficult to diagnose because it is similar to other conditions, including coma and vegetative state. Older men and women may be more at risk because of their inherent risk for stroke, blood clots, or head injury from a fall.
How Medical Negligence Could Contribute to Locked-in Syndrome
Some locked-in syndrome cases may be the result of medical negligence. If this is the situation for your family, you could be entitled to recover damages.
Medical negligence can contribute to or cause locked-in syndrome in several ways. Examples of medical negligence can include:
An undiagnosed or untreated underlying condition, such as a stroke or blood clot
A misdiagnosed or delayed treatment of a brain tumor
Improper medication
Inadequate prevention of infection
Pursuing Compensation from Those Responsible
Negligent healthcare providers should be held accountable for their actions. The same is true for hospitals, nursing homes, and other facilities with substandard levels of care. The medical malpractice lawyers at Newsome | Melton focus on catastrophically injured patients and their families. We have seen the devastating impact of locked-in syndrome on both the patient and their family members.
A Locked-in Syndrome Lawyer Can Help You Recover Compensation
Hospitals and medical professionals have medical malpractice insurance coverage. A locked-in syndrome lawyer will evaluate your loved one's case to see if you qualify for compensation. A lawyer will also check to make sure that filing a claim or lawsuit is within your state's statute of limitations.
Our Process for Seeking Compensation
Newsome | Melton has recovered more than $500 million in compensation for our clients. While past results do not guarantee future outcomes, we have the staff and resources to pursue compensation if you qualify. You do not owe us attorney fees unless and until we are successful in our efforts.
It is our experience that healthcare providers and facilities often prefer to settle locked-in syndrome cases out of court. A lawyer from our firm will negotiate with the liable party's insurance company to get you compensation for your damages, including:
Lost wages, benefits, and other financial assets your loved one would have earned or obtained had they not been suffered their injury
Past and ongoing medical bills
Loss of consortium, companionship, protection, or guidance
The effects of locked-in syndrome on your loved one's nervous system are permanent and devastating. However, we can help you recover compensation if you qualify.
---
Misdiagnosis - News Articles
New York Woman Files Medical Malpractice Lawsuit Over Alleged Cancer Misdiagnosis and Unnecessary Breast Removal
New York Woman Files Medical Malpractice Lawsuit Over Alleged Cancer Misdiagnosis and Unnecessary Breast Removal More than 200,000 women were diagnosed with breast cancer in 2015, including Eduvigis Rodriguez. She was 49 years-old when she noticed a lump in her left breast. Based on a biopsy performed at Mount Sinai Beth Israel Hospital in New
Read More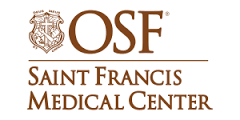 $1.7 Million Judgment in 2014 Illinois Malpractice Lawsuit Upheld
In 2007, Rebecca Gapinski brought her husband, Daniel Gapinski, into OSF St. Francis Medical Center located in Peoria, Illinois for surgery. His doctors had identified a growth in his brain and they needed to evaluate the tissue for cancer. Dr. Neena Gujrati, the attending pathologist who analyzed the specimens, reported that the growth was a
Read More