If a doctor misdiagnoses your condition and you suffer damages as a result, you might have a valid medical malpractice case.
A misdiagnosis of a serious medical condition can lead to substantial harm, unbearable pain and suffering, and, in worst cases, even death. Without a timely and accurate diagnosis, a severe illness or injury goes untreated, allowing it to grow, spread, and worsen. If a doctor misdiagnosed your condition and caused you to suffer harm, you might be able to file for medical malpractice.
At Medical Malpractice Help, we can explain what to do if a doctor misdiagnoses your condition. We will investigate your case, collect evidence, and go after the at-fault party for your economic and non-economic damages. Call us at 888-261-5614 today for a free case evaluation.
What Can I Do If My Doctor Misdiagnosed My Condition?
If you have not already done so, you should seek immediate medical treatment to address any additional illnesses or injuries you have suffered because of your doctor's misdiagnosis. Be sure to inform your new physician of your previous doctor's actions.
Next, you should contact a medical malpractice lawyer as soon as possible. A misdiagnosis is considered medical malpractice, and a lawyer can help you build a strong claim for compensation.
What Do I Have to Prove to Win My Medical Malpractice Case?
The success of your case hinges on proving that the doctor failed to uphold the medical standard of care.
The medical standard of care refers to how a similarly qualified practitioner would have managed an individual under the same or similar circumstances.  A doctor must provide a level of care equal to or better than what would be expected of another physician, in the same situation, who has the same education and training. This is known as the "reasonable person" standard.
When a Misdiagnosis Violates the Standard of Care
In the context of a misdiagnosis, the doctor may have violated the standard of care if we can prove another physician would have made the correct diagnosis in your case.
Because not all medical errors are preventable, the medical standard of care provides a framework to determine if your situation constitutes medical malpractice. If your misdiagnosis was a regrettable incident, but it was not anybody's fault, it is not malpractice. However, if it occurred because your doctor did not uphold the duties that come with the profession, you could have a valid case.
What Are the Elements of a Successful Medical Malpractice Case Based on Misdiagnosis?
Any successful medical malpractice case must prove four conditions as true.
Duty of Care
All doctors have a duty of care to the patients they treat. A doctor-patient relationship establishes this duty of care.
As an example, if the person who misdiagnosed your condition was not providing formal medical treatment, a duty of care probably does not exist.
However, if you were a patient of the doctor's practice and can produce billing statements or other paperwork showing that to be the case, you can establish a duty of care.
Breach of Duty
Next, you must demonstrate that the doctor breached their duty of care. This element involves the reasonable person standard. If your doctor did not act as a reasonable physician would have, it could constitute a breach.
Injury
A successful medical malpractice claim must show that an injury resulted from the doctor's breach. In the case of misdiagnosis, you must prove, for example, that the doctor's negligence prevented you from receiving timely treatment for a grave condition, which caused additional injury.
Damages
The final element of a successful medical malpractice claim draws a link between the victim's injuries and actual damages, or losses. These losses might be economic—which can be quantified in dollar terms—and non-economic—which are subjective and do not have a specific dollar value.
Possible economic damages include:
Current and expected future medical costs;
Lost wages from work;
Reduced earning capacity;
Medical devices and home modifications; and
Transportation to and from medical appointments.
Common examples of non-economic damages are:
Pain and suffering;
Loss of consortium;
Emotional anguish;
Loss of companionship; and
Loss of enjoyment of life.
What Are the Most Common Types of Misdiagnoses?
While any misdiagnosis can harm a patient, there are some situations that present a greater risk to victims.
Cancer
Misdiagnosis of cancer can cause a potentially life-threatening delay in treatment. A false diagnosis of cancer can subject you to painful, unnecessary, and potentially dangerous forms of medical intervention.
Heart Attack
A doctor not exercising their duty of care might mistake a heart attack for something more minor, such as a panic or anxiety attack or even indigestion.
Stroke
A negligent physician might not recognize the common signs of stroke, particularly if you have not reached an age most people associate with stroke events. If they fail to intervene in time, the patient could suffer permanent damage.
Staph Infection
Many staph infection symptoms overlap with those of less-serious conditions, such as the flu. A doctor who fails to make this distinction can prevent you from receiving needed medical intervention promptly.
How Can I Get Legal Help With My Misdiagnosis Case?
The Medical Malpractice Help team can help you pursue damages from the doctor who misdiagnosed you and caused your injury. Our goal is to hold them liable for the harm they caused.
---
Misdiagnosis - News Articles
Wisconsin Appellate Court Rules $750,000 Medical Malpractice Cap Unconstitutional
Wisconsin Appellate Court Rules $750,000 Medical Malpractice Cap Unconstitutional A lawsuit filed on behalf of Ascaris Mayo was brought before a three-judge panel at Wisconsin's First District Court of Appeals and they ruled that the state's cap on non-economic medical malpractice damages is unconstitutional. Six years ago, Mayo, then 51, was brought into the Columbia
Read More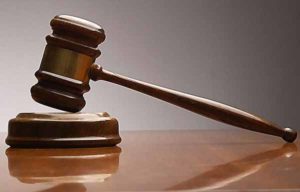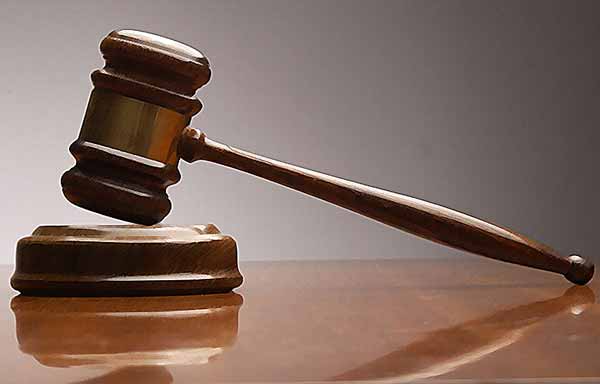 Washington Woman Receives $813,000 After Jury Finds Medical Malpractice Caused Her Amputation
In 2004, Spokane resident Darlene Turner visited Dr. Nathan Stime for a physical after she had been feeling considerably ill, and the physician determined that she had terminal cancer. While that news must have been both shocking and horrifying for Turner, it was presumably even more shocking when she learned that Dr. Stime's diagnosis
Read More