Learn if you can feel pain with locked-in syndrome, a rare neurological condition that could be attributed to medical error.
Locked-in syndrome is a rare neurological condition in which a patient is incapable of voluntary movement but usually has full cognitive awareness. It is unlikely that a locked-in syndrome patient with total paralysis would feel physical pain. It may be possible for someone with an incomplete version to feel a pinprick or pinch.
In general, this condition causes catastrophic nerve damage that makes patients unable to experience pain physically. However, most locked-in syndrome patients are fully cognitive. They can feel emotional distress, depression, and anxiety.
Understanding Locked-in Syndrome
According to the National Institutes of Health, locked-in syndrome patients are quadriplegic and cannot move their trunk, head, or neck. They can see (within a limited sight range), hear, think, and remember. Their voluntary motor function is limited to blinks and vertical eye movement. Most locked-in syndrome patients cannot chew, swallow, speak, or even breath on their own.
It is unknown how many people suffer from this condition. Locked-in syndrome is typically caused by:
Blood clot
Stroke
Infection
Tumor
Traumatic brain injury
Medication or drug overdose or misuse
Exposure to toxins
Inflammation of the nerves
Certain disorders including amyotrophic lateral sclerosis (ALS)
Locked-in Syndrome Patients Are Physically Paralyzed but See, Hear, and Think Normally
Locked-in syndrome patients can learn to communicate their emotions to caregivers and family. These nonverbal methods include:
Blinking
Eye gaze devices
Neural-control interface equipment
There is no cure for locked-in syndrome. However, some patients with an incomplete form could develop limited movement. According to the National Institutes of Health, locked-in syndrome has three classifications. Typically, a patient is fully conscious of his or her condition and can see, hear, and think normally.
The three classifications of locked-in syndrome are:
Classic in which patients have quadriplegia and vertical eye movement.
Incomplete has the same characteristics as classic, but with some voluntary movement.
Total means total immobility and inability to communicate.
It is unlikely that a person with any of these classifications of locked-in syndrome would feel pain.
How You Can Help a Loved One with Locked-in Syndrome
Treatment for locked-in syndrome is usually limited to proper hygiene, nutrition, and preventing pneumonia and other infections. Patients must be turned and moved to avoid bedsores and muscle atrophy. Some families can keep their loved one at home with daily care. Others rely on a skilled nursing facility. Either way, lifecare costs for a locked-in syndrome patient could quickly bankrupt a family.
If your loved one's condition is linked to a traumatic brain injury or medical error, such as medication overdose, you might be entitled to seek compensation. Each state has a statute of limitations for pursuing compensation. You should also be aware that only certain lawyers are familiar with these kinds of claims or lawsuits.
When Medical Negligence Contributes to Locked-in Syndrome
Locked-in syndrome is typically a secondary disorder. Sometimes, medical error for an underlying medical condition contributes to locked-in syndrome. A locked-in syndrome lawyer can evaluate the circumstances of your loved one's situation to see if you qualify for compensation.
Here are some examples of how medical negligence could contribute to a patient's locked-in syndrome:
Improper treatment for traumatic brain injury which led to hemorrhaging and damaged brain tissue.
Failure to prevent infection following surgery or other invasive treatment to the skull or brain.
Misdiagnosis of a brain tumor, clot, or other neurological conditions.
These are only some of the situations in which a medical mistake can transform an active person into a locked-in syndrome patient. If you have any questions or concerns about the circumstances that led to your loved one's current condition, you deserve to know your legal options.
How to Find Out if You Qualify to Recover Damages for Locked-in Syndrome
The simplest way for you to find out if you are eligible to pursue compensation is to call our law firm. Newsome | Melton limits our practice to catastrophically injured clients and their families. We have the staff and resources to evaluate your loved one's situation. A locked-in syndrome lawyer from our firm can help you understand your options.
We cannot erase the trauma of the locked-in syndrome on you and your loved one. It is possible that our firm can help you pursue compensation for lifecare costs, pain and suffering, and other physical, emotional, and financial damages.
---
Misdiagnosis - News Articles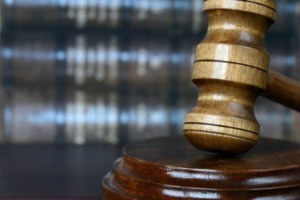 Four Juries Side with Plaintiffs
Four recent medical malpractice lawsuits – whose original incidents date back as far as six years – have been decided in favor of the plaintiffs. Loss of Husband to Bad Diagnosis An Alabama woman who lost her husband in 2008 was awarded $4 million by a jury in Walker County. Donna Hallmark claimed in her
Read More
Wisconsin Appellate Court Rules $750,000 Medical Malpractice Cap Unconstitutional
Wisconsin Appellate Court Rules $750,000 Medical Malpractice Cap Unconstitutional A lawsuit filed on behalf of Ascaris Mayo was brought before a three-judge panel at Wisconsin's First District Court of Appeals and they ruled that the state's cap on non-economic medical malpractice damages is unconstitutional. Six years ago, Mayo, then 51, was brought into the Columbia
Read More