Locked-in syndrome is an extremely rare condition that could potentially result from a number of types of injuries and illnesses.
The exact prevalence of locked-in syndrome, called LIS, is not known. However, it is an extremely rare condition. There is less than one case out of every million people, with only a few dozen cases officially diagnosed.
Those whose loved one suffers from this devastating syndrome may try to care for their family member at home, but many require around-the-clock care at a nursing facility. Most never recover motor functionality and rely on ventilators to keep them alive.
What Happens When Someone Has Locked-In Syndrome?
Locked-in syndrome occurs when the person suffers a brain and/or spinal cord injury that results in both quadriplegia and the inability to communicate verbally, yet they remain cognitively aware and intact.
While making sounds through the mouth is usually impossible, patients may be able to learn to use their eyes to communicate. They can often blink and move their eyes side to side despite the rest of their body remaining paralyzed. Communicating in this way requires either devising a blinking code for yes or no questions or utilizing a computer interface.
Possible Causes of Locked-In Syndrome
Several causes may lead to locked-in syndrome and similar conditions. Some are preventable, but others are not. With the extreme rarity of this condition, it is worth noting that you can suffer from any of these potential causes without a "locked-in" result.
Some of the known possible causes of locked-in syndrome include:
Poisoning, usually in cases when then poison cannot cross the blood-brain barrier
Snake bites or other bites involving neurotoxic venom
Strokes affecting the brain stem
Some diseases of the circulatory system
Damage to nerve cells and/or the myelin sheath
Osmotic demyelination syndrome
Brain hemorrhage involving the basilar artery
Traumatic brain injury
A lesion or tumor on the brain stem
A wide range of injuries and illnesses might be responsible for causing locked-in syndrome. Since so few cases are documented, it is difficult to know how commonly these causes might result in LIS or other similar conditions. More research is needed into the condition to understand the overall prevalence and the most common causes better and to identify and document new cases accurately.
Treatment and Ongoing Care for Patients With Locked-In Syndrome
There is no standard treatment for locked-in syndrome. This is in part because it is so rare. There is also no known cure. Most people who receive a locked-in diagnosis do not recover any significant motor function in any part of their body. This, however, does not mean they cannot have a positive quality of life. Treatment helps address the symptoms of LIS, prevents further injuries and damage, and strives to increase quality of life.
The patient's family may be able to gain access to assistive equipment that makes life easier and allows them to handle more care on their own at home. This could include:
Lifts
Special hospital beds
Customized power wheelchairs
Ventilators and other respiratory aids
There is promise in using brain-computer interfaces for these patients, allowing for more in-depth communication beyond what is currently available. Patients with control of their eye movements may be able to use their eyes to control a computer to communicate now. These are sometimes called alternative communication devices or eye gaze devices. This technology is also available for others who cannot control their motor functioning, such as those with amyotrophic lateral sclerosis (ALS).
Pursue Compensation Following a Locked-In Syndrome Diagnosis
In some cases, your family may qualify to pursue a medical malpractice claim following a locked-in syndrome diagnosis. The team from Medical Malpractice Help can review your case and explain your eligibility. Let us offer you a free case review and evaluation.
You may have a viable case if:
Your loved one suffered LIS as a complication because they did not receive prompt treatment; or
LIS occurred because of a medical error; or
The doctor failed to diagnose LIS when other doctors would have; or
Your loved one suffered a brain injury and LIS because of medical malpractice
A Locked-In Syndrome lawyer can help you pursue a payout based on your expenses, losses, and ongoing care costs. You may be able to recover damages including:
Medical care costs
Ongoing and future care costs
Lost wages
Diminished earning capacity
Out-of-pocket costs
Pain and suffering
Mental anguish
---
Brain Injury - News Articles
Oregon Family Files a Medical Malpractice Lawsuit Against the St. Charles Health System
After nine months of waiting, Angela Marchant went into labor on July 22, 2016. She was rushed into the St. Charles Family Birthing Center, located in Bend, Oregon. The center is operated by the St. Charles Health System, which is one of the largest providers of medical care in the state of Oregon. According to
Read More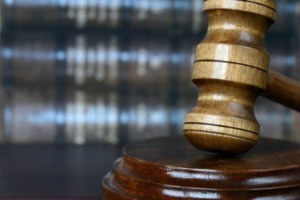 Two New Jersey Doctors Found Negligent; Infant's Family Awarded $45 Million
After a four-week trial, a New Jersey jury in Gloucester County found that the negligence of two emergency room doctors led to the continued abuse of an infant, who suffered permanent brain damage as a result. The jury awarded the child's mother $45 million in damages because the doctors failed to diagnose the child's broken
Read More