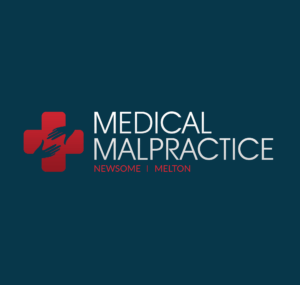 Newsome | Melton handles locked-in syndrome malpractice cases.
Locked-in syndrome is a devastating and often permanent disorder that could be the result of misdiagnosis or other improper medical treatment. Newsome | Melton is a catastrophic injury and wrongful death law firm that can help you seek compensation and financial security. We invite you to call 888 526-8947 for a free case review.
What Is Locked-in Syndrome?
People with locked-in syndrome can see, hear, and think normally but are completely paralyzed except for limited eye movements. Locked-in syndrome is a rare neurological disorder usually triggered by brainstem bleeding or dead tissue in the lower brain. Because it is often misdiagnosed or unrecognized, there are no reliable statistics on how many people suffer from locked-in syndrome. Most locked-in syndrome patients stay in this paralyzed state for the rest of their lives.
Contributing Medical Factors of Locked-in Syndrome Include:
tumors
infection
medication overdose
brainstem stroke
traumatic brain injury
polymyositis (inflammation of the nerves)
If a Medical Error Contributed to the Diagnosis, We Can Help
We only represent patients and their families who are harmed physically, mentally, and financially from medical negligence. Because locked-in syndrome can be a secondary medical condition, Newsome | Melton looks for the underlying cause. For example, if your loved one's locked-in syndrome is related to a staph infection from a hospital stay, the facility might be held responsible. Each situation is unique, so we invite you to call 888 526-8947 for a free case review.
The Need for 24/7, Lifelong Care Could Bankrupt a Family
Locked-in syndrome patients have only blinks and vertical eye movements to communicate. They require equipment and assistance for all life functions including:
Respiratory (breathing) support
Physical therapy to prevent muscle atrophy or contractures (shortening of the muscles)
Skilled care to prevent complications due to immobilization such as lung and urinary tract infections, blood clots, and pressure ulcers
Speech therapy to develop communication with eye blinks or vertical eye movements
Technical aid for computer terminal control linked to the patient's eye movements
The need for constant care, rental or purchase of medical equipment including a hospital bed, and other expenses quickly add up. It is our experience that most people's health insurance is not enough to cover these costs.
You Pay No Attorney Fees Unless We Are Successful
Locked-in syndrome patients and their families face incredible physical, mental, and financial challenges. Newsome | Melton does not charge attorney fees unless and until we can recover compensation. For a free case review, please contact Newsome | Melton at 888 526-8947.
Newsome | Melton Vigorously Pursues Available Compensation
As a law firm for locked-in syndrome and other catastrophic injuries, Newsome | Melton pursues compensation for medical mistakes and negligence. We have successfully recovered more than $584 million in our 20 years of practice. Our team has both legal and medical experience in acute injury cases. We review and investigate your case with personal attention. You deal with an attorney, not an assistant.
The Types of Compensation that Is Commonly Awarded Include:
Medical bills
Lifecare expenses
Lost earning ability
Pain and suffering
Mental anguish
Related expenses to the patient because of medical malpractice
Victims of Medical Negligence Have the Legal Right to Pursue Compensation
Your loved one's locked-in syndrome did not just happen. Newsome | Melton investigates the actions (or lack thereof), events, and circumstances that led to your loved one's diagnosis. Medical malpractice may have contributed to the condition, either through intentional or negligent action.
Medical Malpractice May Include the Following:
Failure or inaccurate diagnosis
Misuse of medications
Unsanitary hospital conditions
Human error
Inadequate staff training or supervision
Newsome | Melton Negotiates for You with the Insurance Company
Hospitals and medical professionals have insurance coverage for medical malpractice incidents. It is our experience that a doctor, hospital, or medical practice chooses to settle a client's claim by offering compensation from this insurance. A medical malpractice trial attracts the attention of the media and the public. However, it is also our experience that insurance companies prefer to settle as quickly and inexpensively as possible.
If you are like many of our clients, you may have medical bills, loss of income, and other expenses related to the patient's locked-in syndrome. It is unlikely that your loved one will recover even basic voluntary muscle movements. You must prepare for a secure financial future that includes constant medical care. That is why we invite you to call our firm today at 888 526-8947 for a free case review.
We Are Trial Lawyers Who Will Litigate Your Case
We are often successful in our negotiation efforts. However, if we cannot negotiate a fair settlement with the insurance company, Newsome | Melton has the resources and experience to take your locked-in syndrome case to court. We have a successful record of accomplishment of trials and will not hesitate to pursue litigation.
Be Aware There are Time Limits to File a Medical Malpractice Lawsuit
It is essential that you consult with a law firm that handles catastrophic injury cases. We understand the long and costly journey that a family must take for loved ones with lifelong conditions. If you accept any payment from the insurance company, you lose your right to file a lawsuit. If negotiations drag on, there is a danger of running out of time. In Florida, you must begin a medical malpractice lawsuit within two years of discovering the injury or illness. Other states have their own statute of limitations.
We Have Recovered $584.6 Million for Our Clients
The law firm of Newsome | Melton is ready to work for you and your loved one. You pay no attorney fees unless we are successful in our recovery efforts. You have the right to pursue compensation if the locked-in syndrome was the result of medical malpractice.