If your doctor misdiagnosed your cancer, you might qualify for compensation for a variety of damages.
A cancer misdiagnosis can prevent you from receiving proper and timely treatment for your illness—care that might be necessary to save your life. Because a cancer misdiagnosis can cause severe financial losses, not to mention immense pain and suffering, emotional anguish, and loss of enjoyment of life, you might consider filing for medical malpractice against the doctor who misdiagnosed you.
A medical malpractice lawyer from Medical Malpractice Help can help you fight to be compensated for a misdiagnosis of cancer. We offer free case evaluations to clients across America. We are happy to answer all your questions and provide legal guidance. To schedule an appointment, call our office today at 888-261-5614.
How Much Is My Cancer Misdiagnosis Case Worth?
A cancer misdiagnosis is particularly harmful to patients. Prompt medical treatment often makes the difference in whether they survive. In this type of case, the at-fault doctor could be liable for extensive damages, even if the patient died from the medical malpractice .
Without a thorough investigation of your case, it is difficult to give an accurate dollar figure or even an estimate of what your medical malpractice claim might be worth. It depends on many factors, such as:
Most medical malpractice victims we represent end up recovering both economic and non-economic damages. Some victims receive punitive damages on top of other compensation.
Economic Damages
Economic damages refer to actual financial losses. If you can assign a dollar amount to it and show on paper where you lost it or missed out on the chance to earn it, it is an economic damage. Common examples of economic damages include:
Current and anticipated future medical bills for surgery, office visits, prescription medications, physical therapy, and rehabilitation.
Lost earnings from the work you missed while recovering.
Reduced earning capacity if you are unable to perform the same type or amount of work as before;
Home modification costs, including wheelchair ramps and handrails.
Transportation expenses for your travel to and from surgeries, doctor appointments, therapy and rehabilitation sessions, and other illness-related errands.
If you received or expect to receive a bill for an expense, or if it involves a paycheck you did not receive due to your injury or illness, it is almost certainly an economic loss. If your loss is something more amorphous, meaning you cannot show documentation for it, it is probably a non-economic loss.
Non-Economic Damages
Non-economic damages include those where you did not experience an actual financial loss. However, you still suffered, and you deserve compensation. Because these damages do not lend themselves to exact dollar amounts, they are more subjective.
Non-economic damages include:
Pain and suffering.
Emotional anguish.
Loss of enjoyment of life.
Scarring and disfigurement.
Since non-economic damages are harder to quantify, it is essential that you have the help of a lawyer who understands the specific laws in your state and will fight for the full compensation you deserve.
Punitive Damages
Punitive damages refer to additional compensation that punishes defendants for extreme cases of wrongdoing. These damages also deter others from committing similarly wrongful acts.
To receive punitive damages, you must show that your doctor's negligent behavior was especially reckless, egregious, or malicious.
Is There a Cap on the Damages I Can Recover for a Cancer Misdiagnosis?
Depending on the state where the malpractice occurred, there might be limits on damage awards for medical malpractice. While economic damages are rarely capped, many states place limits on non-economic damages. Some states have stricter limits than others. Several states also cap punitive damages.
After we review your case, we can advise you of the damages possible and discuss any limitations or caps on what you can recover for a cancer misdiagnosis.
How Can I Talk About My Options With a Malpractice Attorney?
The attorneys at Medical Malpractice Help can help you hold the doctor who misdiagnosed your cancer accountable for the harm they caused. It starts with a free case evaluation, where we review your situation, answer your questions, and provide you with legal options.
---
Cancer - News Articles
New York Woman Files Medical Malpractice Lawsuit Over Alleged Cancer Misdiagnosis and Unnecessary Breast Removal
New York Woman Files Medical Malpractice Lawsuit Over Alleged Cancer Misdiagnosis and Unnecessary Breast Removal More than 200,000 women were diagnosed with breast cancer in 2015, including Eduvigis Rodriguez. She was 49 years-old when she noticed a lump in her left breast. Based on a biopsy performed at Mount Sinai Beth Israel Hospital in New
Read More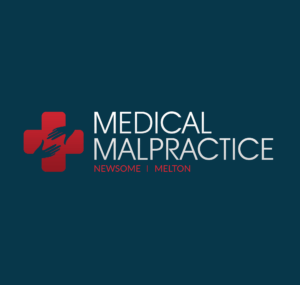 Jury Finds Massachusetts Doctor Liable for Medical Malpractice; Family Awarded $4.2 Million
During the summer of 2009, Neil Senna went to see his primary care physician for a routine checkup. Dr. Ashok Joshi, Senna's doctor at the time, was working at the Billerica Medical and Health Center just north of Boston, MA. And according to a medical malpractice lawsuit, filed on behalf of Senna's estate, Dr. Joshi
Read More