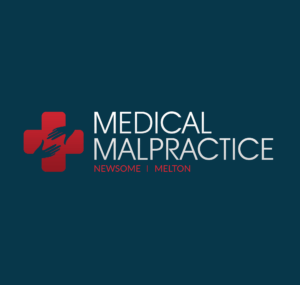 During the summer of 2009, Neil Senna went to see his primary care physician for a routine checkup. Dr. Ashok Joshi, Senna's doctor at the time, was working at the Billerica Medical and Health Center just north of Boston, MA. And according to a medical malpractice lawsuit, filed on behalf of Senna's estate, Dr. Joshi allegedly did not disclose the fact that blood was found in Senna's urine. Senna's lawyers argued in court that by withholding that information, early stage kidney cancer went undiagnosed, metastasized, and contributed to their client's death in 2014 at the age of 54.
Senna's lawyers made the claim that if he was informed that he was suffering from hematuria, which is when blood is found in one's urine, he could have sought out a specialist's analysis and found the cancer in its early stages. Joshi stated that he had discussed any "abnormalities" found during his evaluation, but Senna's lawyers argued that he never discussed the fact that his patient had traces of blood in his urine, the very information that could have possibly saved his life.
Two years later, Senna had a physical performed by a different doctor located in North Andover, MA. The doctor there found traces of blood in Senna's urine and immediately sent him to see a urologist for further testing. Senna told his lawyers that it was his first time being diagnosed with hematuria, but the law firm representing his estate claim to have found in medical records that Joshi documented blood in his urine years earlier, but allegedly just never told him. In July 2011, Senna went to see a specialist at the Merrimack Urology Associates, who performed a number of tests that showed he was suffering from late stage kidney cancer.
After years of litigation the two sides could not come to a settlement, partly because Dr. Joshi refused to admit any culpability. But after hearing testimony from both the plaintiff and defendant, a Massachusetts jury ruled in favor of Senna and his family. The verdict came with a $4.2 million award, which included $1.2 million for his pain and suffering, as well as $1.5 million to his two children for their loss.
It is not yet clear whether Joshi will appeal the ruling.
---
Frequently Asked Questions
How Much Compensation Are You Entitled to for Misdiagnosis of Cancer?
You could recover damages if a doctor misdiagnosed or failed to diagnose cancer in you or a loved one. Though it is impossible to estimate a dollar amount without knowing more details, many settlements or judgments total hundreds of thousands or even millions of dollars. When patients present symptoms associated with cancer and doctors fail
Read More
How Can Cancer Be Misdiagnosed By Your Doctor?
A cancer diagnosis ranks among the most feared pieces of news a person can receive. Unfortunately, more than a million Americans receive such news every year. In 2016 alone, more than 1.6 million Americans were diagnosed with cancer, and an estimated 600,000 died from the disease. In a twist of irony, given how a cancer
Read More