It is difficult to pinpoint exactly how many patients die in treatment centers during alcohol detoxification, but overall, more than 3,300 people died during drug and alcohol treatment in 2015.
It is difficult to track how many patients die in treatment centers during alcohol detoxification in the United States. We do, however, know there are thousands of treatment facilities nationwide that serve those hoping to break their dependence on drugs or alcohol. This number includes the treatment centers where more than 3,300 people died during detoxification from drugs or alcohol in 2015, according to the Substance Abuse and Mental Health Services Administration (SAMHSA), a federal agency.
Because alcohol is one of the most commonly abused substances and a very dangerous substance to detox from, it is a safe assumption that many of these people were experiencing alcohol withdrawal and detox symptoms at the time of their death.
Death During Drug and Alcohol Treatment
Approximately 1.4 million people got treatment for alcohol or drug dependence in 2015, according to SAMHSA. Treatment can include:
Inpatient treatment
Outpatient treatment
Residential treatment
Of these 1.4 million people, 133,723 adults, and 210 teenagers — a total of 133,933 patients — underwent care for alcohol addiction alone. Many more are likely to require treatment for alcohol in conjunction with other drug use.
SAMHSA reported there were 3,362 deaths during drug and alcohol treatment during 2015. It is difficult to track how many of these deaths occurred as a result of alcohol detoxification, though. This is especially true since many people require treatment for both alcohol and the use of another drug, or the use of multiple drugs.
Alcohol Detoxification Can Quickly Become Dangerous and Even Deadly
Alcohol withdrawal and detoxification symptoms can begin the night a patient checks into an inpatient detoxification facility and can continue for days or even weeks. While symptoms can be severe, they are usually relatively harmless. Symptoms can include:
Anxiety, depression, mood swings, and irritability
Fatigue
Not thinking clearly
Loss of appetite
Headache
Sweating and clammy skin
Nausea and vomiting
Nausea and vomiting can contribute to dangerous dehydration, low blood sugar, and other issues that require medical support and care. When a patient cannot keep water or other liquids down, they may need intravenous hydration and dextrose to prevent further problems.
In addition, there are also other ways alcohol detox can cause serious complications. This includes delirium tremens, a set of withdrawal symptoms that can be especially dangerous if not closely monitored and treated. Withdrawal symptoms include:
Tremor, especially of the hands
Fever
Hallucinations
Seizures
Confusion and disorientation
Preventing Death and Injuries During Alcohol Detoxification
When someone reports for detox at a treatment facility, a medical care professional should ensure they are healthy enough to complete the program without inpatient medical care or other more intensive support. This is necessary because some chronic and pre-existing conditions can increase the risk of complications during detox.
Once the center admits the patient and detox begins, it is imperative they receive regular monitoring and supervision. Most deaths and severe injuries that occur during alcohol detoxification are preventable with proper monitoring and quick action when complications develop.
Without monitoring periodic monitoring during detox and withdrawal, serious complications can quickly become deadly. If there are serious problems, emergency medical care at a nearby hospital may be necessary. Treatment facilities should have a plan in place for this situation. Without a plan, patients who experience complications are at risk of not getting the medical care they need if their life is in danger. In some cases, improperly detoxing can be deadly.
Talk to an Attorney If Your Loved One Died in a Treatment Center
If your loved one passed away in a treatment facility during alcohol detoxification, the medical malpractice attorneys from Newsome | Melton will review the facts of your case for free. You may be eligible to pursue compensation through a malpractice claim, and Newsome | Melton can help. We offer no-cost case evaluations and will explain your legal options based on the facts of your case.
You may be eligible to recover a range of damages if we negotiate a settlement agreement out of court or get a verdict and award in court. Damages could include:
Funeral and burial costs
Medical care costs
Out-of-pocket expenses
Additional wrongful death damages
---
Medical Negligence - News Articles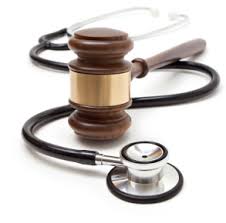 Massachusetts Jury Finds Doctor Breached Standard of Care Leading to Woman's Death; Family Awarded $4,000,000
At the end of 2007, Marie Gabriel-Gelin found out that she was pregnant with her fourth child. Gabriel-Gelin, 36 at the time, and her doctors at South Shore Hospital in Weymouth, MA decided that a cesarean section was the best option for a safe delivery. However, during her pregnancy she became anemic, making a cesarean
Read More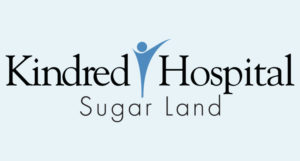 Family Files Malpractice Lawsuit Against Texas Hospital over Alleged Cover Up
Family Files Malpractice Lawsuit Against Texas Hospital over Alleged Cover Up Early in 2015 Cris Chapa brought her mother, Manuela Chapa, to the Kindred Hospital located in Sugar Land, Texas. Manuela, then 87, was suffering from pneumonia and her condition was worsening. So the Chapa family was not shocked when they were called in to
Read More