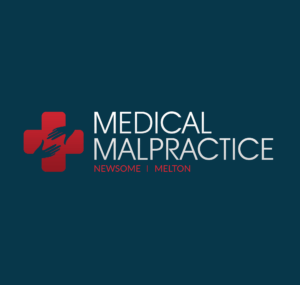 Due to the fact that the healthcare system in the United States is so complex, litigation may result from a great many circumstances. An example of this would be how many medical professionals so often protest claim decisions in compatibility with healthcare policies, payment sizes, and related practices.
Why Healthcare Litigation Exists
Both beneficiaries and medical professionals frequently argue the rulings made by insurers regarding coverage. Marketing practices and medication costs of pharmacy benefit managers and drug companies also result in litigation claims from insurance companies.
Furthermore, the American medical industry's complex regulations which so influence the healthcare system may also result in disputes related to ERISA, Medicaid, the FDA, COBRA, and the Hatch-Waxman Act, as well as accusations of violating antitrust laws, participating in conspiracies, deceptive marketing practices, state and federal claims act violations, workers' comp and regulatory enforcement by government agencies.
Types of Litigation in Healthcare
Healthcare litigation is an extremely common occurrence. Here are a handful of examples of litigation in healthcare.
Claims ruling practices and policies — The practices and policies entailed in health insurance coverage can dictate the rights and benefits of clients. It is essential to stay in compliance with all federal and state laws as necessary.
Challenging claims payments — In order to safeguard their own credit rating and personal assets, health insurance beneficiaries must often file litigation regarding a healthcare claim or refused payment.
Claim payout disputes, pharmacy claim arguments and submission guidelines and insurance coverage determinations.
Medicare Advantage and Part D plan challenges, as well as the compliance actions
Determination disputes between clients and insurance companies — Debate is rife between insurance providers and beneficiaries about coverage rulings regarding the distribution of necessary healthcare or the lack of medical treatment and coverage.
Prescription drug pricing disputes — The prices of prescription drugs vary widely and it's not uncommon for a patient to dispute the amount they're asked to pay for the drugs they need.
Administration of claims payments and changing the price of claims arguments where it concerns workers' compensation and commercial healthcare plans.
Disputes of regulatory authority concerning both administrative and statutory requirements
Anti-kickback or other regulation shortcomings — There are various statutes in place which are meant to deter medical professionals from illicitly making a personal profit off of the denial or provision of care to insurance beneficiaries.
Misusing trade secrets and unbalanced competition — Litigation of this type may include things such as pharmaceutical patent violations of in-demand drugs and corporate acquisitions which are intended to take control of large large portions of the national healthcare market.
Disputes regarding the production and development of medical devices — Most often, this is a patent litigation that occurs at in conjunction with fabrication and financial compensation that stems from the engineering and creation of surgical and other equipment.
Current Pharmaceutical Debates
There are seemingly endless numbers of personal and legal problems which can be caused by healthcare litigation. On a global, national and regional scale, healthcare litigation can affect the interests and rights of vast amounts of people. As an example, large pharmaceutical companies want to obtain the largest amount of money possible for their patented medications on the national market.
On the other hand, the state and federal authorities who help pay for such treatments wish to get the drugs for the lowest price possible in order to help hospitals and their patients.