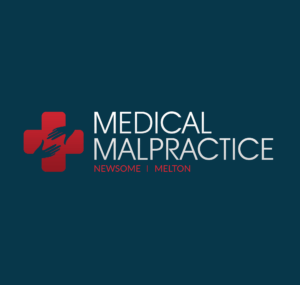 When a patient is harmed by a negligent medical practitioner, they will likely want to be compensated for the hurt done to them. To succeed in a medical malpractice lawsuit, a patient must prove that their doctor engaged in severe and wanton negligence that resulted in serious bodily harm. Certain medical malpractice cases stand up in court better than others.
Misdiagnosis
Receiving a correct diagnosis is critical for receiving proper care for a disease or illness. The wrong diagnosis can prevent a patient from getting life-saving treatment. Medical malpractice lawsuits can be filed for diagnoses that are grossly wrong and for delayed diagnoses that could have reasonably been caught and corrected earlier.
Surgical Complications
After surgery, a patient should pay careful attention to her condition. Oftentimes, problems that occur during surgery will not cause complications until weeks or months later. Delicate, complex surgeries offer a host of opportunities for doctors to make errors and cause great harm to an internal organ or other body part. Sometimes, surgeons have even left surgical tools inside a patient's body after the operation.
Medication Mistakes
Prescription drug errors are some of the most common and successful cases for medical malpractice lawsuits. Doctors, nurses, pharmacists and drug makers and marketers can all play a role in making mistakes that end up hurting a patient. Common instances of negligence involving prescription drugs include:
Making defective drugs
Prescribing the wrong medicine
Failing to prevent harmful side effects
Giving the wrong dosage
The causes of prescription drug error can be very simple. A prescription written by a doctor may be illegible, and if the pharmacist doesn't follow regulations to check with a doctor about a prescription they cannot read, a patient may very well end up with the wrong medicine in the wrong dosage.
Birth Injury
Winning a medical malpractice case involving a birth injury can be difficult. The patient must prove that the injury to the mother or baby was the fault of the doctor or nurse and that the medical practitioner failed to provide the accepted standard level of care.
Certain actions by medical practitioners, though, are widely recognized as rising to the level of gross negligence. These include:
Ignoring the dangers of a high risk pregnancy
Inadequately keeping track of the fetus's condition
Not planning for the event of a caesarean section
Prescribing a drug that could harm the fetus
Using forceps or a vacuum in the wrong way
Courts have consistently recognized certain birth injuries as more likely to have been caused by medical negligence:
Death of the baby
Brain damage
Cerebral palsy and other types of palsy
Bone fractures
Plastic Surgery
Proving medical malpractice stemming from plastic surgery can be difficult, since the procedure is typically elective. Juries and judges can deem that people knowingly take on certain risks when they undergo an elective procedure. Nonetheless, plastic surgeons can commit errors that seriously harm patients, and they can be held accountable for it in a lawsuit.