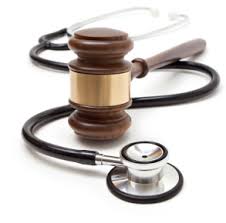 Jury Finds New Jersey Hospital & Doctor Liable for Brain Trauma; Awards Family $17 Million
Jury Finds New Jersey Hospital & Doctor Liable for Brain Trauma; Awards Family $17 Million
Kelsey Heaney was seven-years-old when she began showing signs of respiratory distress. Her symptoms became so severe that her parents rushed her to the Jersey Shore University Medical Center on November 14, 2008. The attending physicians quickly diagnosed Heaney with pneumonia and scheduled a lung surgery for just four days later. In preparation for the surgery, Heaney was intubated and hooked up to an artificial ventilator so that she could breath. The surgery was successful, but in the aftermath Heaney suffered greatly.
According to a 2010 medical malpractice lawsuit, filed on behalf of Heaney and her family, the alleged negligence by Dr. Charles K. Dadzie, Meridian Pediatric Associates, and the Jersey Shore Medical Center led to her permanent brain damage.  Heaney's lawyers claimed in court that Heaney was prematurely taken off the ventilator. Medical records reportedly show that the plaintiff then experienced cardiac arrest, which cut off oxygen to her brain. In addition to the neurological trauma, the lawsuit alleges that Heaney experienced disfigurement and scarring.
"She basically suffocated," remarked one of the lawyers representing Heaney.
After a six-week trial in Monmouth County Superior Court, the New Jersey jury returned with a verdict in favor of Heaney, now 16, and her family. Her lawyers claimed that the defense never offered a settlement at any point during the seven years of litigation. The jury found all three defendants guilty of medical malpractice and awarded the plaintiff $17 million. They assigned $10 million for future medical expenses, $5 million for pain and suffering, as well as $2 million for the loss of future wages.
"She requires a full-time aide to assist her through school everyday," said Heaney's attorney. "She certainly faces considerable hurdles, given the nature of her injuries. It has impacted her socially. It's going to impact her ability to go to college. It's going to impact her everyday life even as an adult."
After the trial, a spokesperson for the Jersey Shore University Medical Center told reporters that they will be filing an appeal.
---
Frequently Asked Questions
What Are Some Common Issues In Birth Injury Lawsuits?
There are some common issues in birth injury lawsuits. They include: Poor prenatal care Poor monitoring Inadequate treatment or response to test results Failure to test based on risk Labor and delivery negligence If your child suffered a birth injury in any of the ways above, you could be eligible to recover damages in a
Read More
Who Is Commonly Held Financially Liable For Causing Birth Injuries?
If your child suffered a birth injury, you may have grounds for a medical malpractice lawsuit. The two most likely responsible parties commonly held financially liable for causing birth injuries are the attending physician during the delivery and the medical facility where the delivery took place. One or both of these parties may be held
Read More