Seven Women File Separate Medical Malpractice Lawsuits Against Omaha Doctor
Seven Women File Separate Medical Malpractice Lawsuits Against Omaha Doctor
Every year in the United States millions of people undergo cosmetic surgery procedures. Some of the surgeries are elective and some are medically prescribed, but as the industry grows, so too has the reported incidents of medical malpractice by the doctors performing the operations. Over the summer, seven women filed separate malpractice lawsuits against Dr. Gerard J. Stanley Jr. and Sculpt Contemporary Cosmetic Surgery located in Omaha, Nebraska. The women each alleged that they left his clinic disfigured and in severe pain.
According to the seven medical malpractice lawsuits, filed in Douglas County District Court in July, the women alleged that they were all misled and believed that Dr. Stanley was a plastic surgeon, when in fact he is only board-certified in family medicine. The women underwent different procedures, such as tummy tucks, eye lifts, and breast augmentation surgery, but all claim to have walked out with similar accidental scarring that will require expensive corrective operations.
"It was an emotional event to go in and see the doctor to begin with, to share and say 'I have these problems and I want you to correct them.' They're alleging that he not just failed to correct them, he made the problems worse," said the lawyer representing all seven plaintiffs.
Since the lawsuits were made public in August, at least six other women have claimed that they were also affected by Dr. Stanley's alleged negligence and may file additional medical malpractice lawsuits against him and his firm. According to court documents all of the alleged negligence occurred over the last two years. Stanley opened his practice in 2012 and just two years later was first accused of treating patients without the correct licensing. But his practice was allowed to remain open to this day.
"We believe Dr. Stanley and Sculpt Surgery provided excellent care to these patients," said the attorney representing Stanley. "Through the court system, everyone at Sculpt Cosmetic will be vindicated."
It is not yet clear whether the medical malpractice lawsuits filed against Stanley will be brought to trial. Plastic surgeons are in residency for years before acquiring their board certification, while cosmetic surgeons are not required to enter residency for any amount of time.
---
Frequently Asked Questions
What Is Medical Malpractice?
Responsible. Competent. Experienced. You think of physicians having all these qualities. You put your life in their hands. Yet, sometimes things go awry. When things go wrong and the actions of a medical professional harm you, he or she has failed to fulfill professional obligations to you. The doctor failed to perform his or her
Read More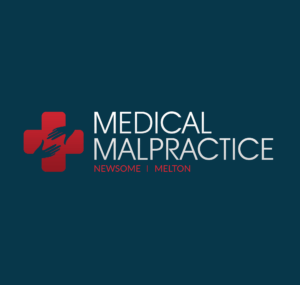 Can You File A Malpractice Lawsuit For Induced Addiction?
When a doctor chooses to administer a potentially addictive treatment to a patient, he or she has a responsibility to make the patient aware of the possibility, as well as monitor the patient for signs of addiction. Should he or she notice signs of drug abuse, they have an obligation to immediately discontinue the prescription
Read More