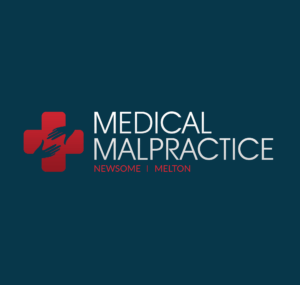 An inguinal hernia is the medical term for the herniation of intestinal tissue into the lower wall of the abdomen. Essentially, a soft tissue such as a portion of the intestine pokes through the abdomen's protective sides. Although there are no significant dangers to an inguinal hernia by itself, there are a number of serious complications that can threaten the lives of patients with hernias. As a result, physicians usually suggest the repair of inguinal hernias to avoid these complications.
The Procedure
There are a number of different surgical procedures that a surgeon may make use of in order to treat and fix an inguinal hernia. One of the more commonly pursued options is to treat the condition through regular surgical procedures or through laparoscopic surgery.
A team of surgeons might perform a herniorrhaphy in order to move the small intestine back where it should stay in the abdominal tract. The surgeons would then repair the muscles damaged in the operation. Alternatively, surgeons might choose to perform a hernioplasty, which is a procedure where a fine mesh is inserted within the body to cover the areas where hernias may potentially form within the abdominal tract.
Risks Involved with an Inguinal Hernia Procedure
The procedures that lead to the shortest times for recovery are laparoscopic hernioplastys. However, these kinds of surgical treatments for inguinal hernias may also be responsible for the most severe risks of complications.
There are a number of medically significant complications that may arise when hernia repair surgeries are undertaken. Some of the most common examples are bleeding, injury to the bowel or bladder, infection, chronic pain or numbness, and change in the function or size of the testicles.
Negligence and Injury
When surgeries like laparoscopic hernioplastys are conducted by surgeons with high levels of experience in the procedure, the risks for complications can be significantly reduced. Similarly, when surgeons perform their surgical duties in adherence to best practices and with the expected levels of caution, the risks of hernia repair surgery will decrease.
It is necessary to keep in mind that if an inguinal hernia is not treated, it may potentially increase in size. When it increases in size, it will naturally become more painful to the patient, and in some cases, hernial conditions can present a threat to the life of the patient.
As a result, if an inguinal hernia is not diagnosed in the appropriate span of time by a surgeon, the surgeon's failure to diagnose might be viewed by the courts as a kind of medical negligence. This is likely to be the case if the failure to diagnose is what directly leads to a severe injury or death in the patient.
Legal Assistance
People who have experienced severe harm due to physician negligence may have a legal right to compensation for their sufferings. Examples of compensation might include financial compensation for medical expenses or lost experience, pain and suffering, or the lack of an ability to enjoy life after the injury.