A heart attack misdiagnosis can cause brain injury. When the heart stops pumping or does not pump as effectively, it is unable to supply oxygen-rich blood to all the body's vital organs. This lack of blood affects the brain, where blood is necessary for normal processing and functioning.
When the decrease in blood supply is significant, or it occurs over a long period, the injury to the brain may be permanent and widespread. The faster a patient receives a heart attack diagnosis and treatment, the better their chances of survival without lasting brain injury.
Any Delay in Diagnosis or Treatment Can Increase the Risk of Brain Injury During a Cardiac Event
When a doctor or other medical care provider misses the signs of a heart attack and gives the patient the wrong diagnosis (misdiagnosis) or no diagnosis, the patient may continue to suffer a decrease in oxygen to the brain. During a heart attack, a person's heart may stop pumping entirely until they receive emergency medical care.
The prognosis for survivors of a cardiac event depends on how quickly they get medical care, especially if they suffer cardiac arrest and their heart stops, according to the American Heart Association. When a patient seeks help, but the medical care providers do not give them an accurate diagnosis, they may suffer a preventable brain injury or more serious brain damage.
Prevention of long-term brain injury during and after a cardiac event relies on treatments that may include:
Oxygen supplementation, mechanical ventilation, or other breathing assistance
Reviving the heart so it beats regularly
Controlling the heart rate and rhythm, usually with medication or external devices initially
Intentionally lowering the person's body temperature to a hypothermic level to preserve brain function
A misdiagnosis can cause many issues. Without the correct diagnosis, a medical care team will not know the right medication or assistance to provide to the patient. A misdiagnosis coupled with incorrect medication and treatment will not work to preserve brain function. A patient may suffer cardiac arrest or go without full oxygenation for much longer than they would if they initially received a proper diagnosis.
Brain Injuries Common During Heart Attacks
When a person's brain does not receive adequate oxygen because of a cardiac event, they may suffer mild, moderate, or severe brain injuries. Hypoxia is defined as an oxygen deficiency in your tissues. A hypoxic injury can cause:
Difficulty With Executive Functioning
The part of your brain that handles executive functions can suffer injury as a result of a heart attack. This could affect your judgment, reasoning, decision-making, impulse control, and other cognitive abilities.
Short-Term Memory Loss
A lack of oxygen to the brain's hippocampus after a heart attack may cause damage to the areas that handle short-term memories. A person who was diagnosed with a heart attack may have difficulty remembering statements or words they recently heard. It may also be difficult for the person to recall information about recent events.
Problems With Language and Anomia
Anomia is not uncommon following a heart attack and brain injury. Anomia refers to an impairment where a person has a problem with finding words, recalling words, and/or fails to repeat specific words. Many people struggle with using the right word or processing the meaning of words they hear or read. This can make communication difficult.
Visual Processing Issues
A heart attack-related brain injury can cause you to experience difficulty when trying to process visual information, according to an article published in the Journal of Geriatric Cardiology. This type of impairment affects your visuospatial and constructional functions.
Heart Attack Misdiagnosis Caused Brain Injury may Support a Medical Malpractice Case
A misdiagnosis of a heart attack may support a medical malpractice claim, especially if you or your loved one suffered a brain injury as a result. Doctors have a duty to give every patient a prompt and accurate diagnosis. Medical professionals also have a duty to begin treatment as soon as possible when admissible. When there are symptoms of a heart attack or other life-threatening conditions, doctors need to perform a differential diagnosis to rule out these serious conditions.
A misdiagnosis delays treatment for your heart attack and may allow symptoms to worsen. The patient may even suffer cardiac arrest. During cardiac arrest, the blood flow to the brain stops entirely until the patient receives treatment. A misdiagnosis could allow a brain injury to occur, make a brain injury worse, or even lead to death.
Discuss Your Heart Attack Misdiagnosis Case With A Medical Malpractice Attorney Today
At Newsome | Melton, our medical malpractice team can help you. We know how to prove your misdiagnosis and link your brain injury to it. We may be able to build a case to hold the doctor or hospital liable. Let one of our lawyers review your case for free today.
Call (855) 633-2757 now to get started with a complimentary case evaluation.
---
Failure to Diagnose - News Articles
Minnesota Jury Finds Nurse Negligent for Wrongful Death; Awards Family $20,000,000
Minnesota Jury Finds Nurse Negligent for Wrongful Death; Awards Family $20,000,000 Nicole Bermingham gave birth to her first child in August 2013. She was discharged after the successful delivery and was happy to bring her baby boy home. But something was not quite right. She complained of pain in her pelvic region and her back.
Read More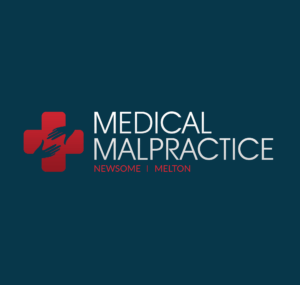 Idaho Jury Finds Urgent Care Clinic Liable for Man's Paralysis; Family Awarded $7.96 Million
Shane Ackerschott could no longer ignore the intense pain coming from his back. He knew he'd injured himself while moving freight at his job. But he didn't want to admit that it was bad enough for an emergency room visit. He also didn't know the extent of the damage. In November 2014, however, the pain
Read More