A minimally conscious state is when a person has severely altered consciousness but shows certain signs of awareness.
The Mayo Clinic defines a minimally conscious state as "a condition of severely altered consciousness but with some signs of self-awareness or awareness of one's environment."
A minimally conscious state can be a transition state from a coma or a vegetative state. It is often a complication from trauma or injury to the brain, spinal cord, or nerves.
Causes of Minimally Conscious State
A minimally conscious state is a secondary condition brought on by an injury or illness. A minimally conscious state can result from:
Traumatic brain injuries
Heart attacks
Brain infections such as meningitis and encephalitis
Drug or medication overdose
Aneurysm
Drowning
Exposure to toxins or poisoning
Brain tumor
Progressive medical conditions such as Parkinson's diseases or Alzheimer's
Diagnosis of a Minimally Conscious State
People sometimes confuse a minimally conscious state with a vegetative state or coma. However, according to the University of Pittsburgh Medical Center, a person in a minimally conscious state should present at least one of these characteristics:
Being awake on and off during the day
Following simple commands such as "look up"
Being able to answer "yes" or "no" verbally or nonverbally
Seeming to recognize and react to loved ones
Grasping or manipulating objects (for example, squeezing someone's finger)
Responding purposefully to an emotional stimulus (smiling or looking sad)
Brain scans are another method of diagnosing a minimally conscious state. The most common is a magnetic resonance imaging (MRI) scan. An MRI uses strong magnets and radio waves to see if the brain responds to lights and sounds. An MRI is useful for patients who do not or cannot respond verbally.
Other Altered States of Consciousness Often Mistaken for a Minimally Conscious State
Patients in a minimally conscious state can be misdiagnosed for other states of altered consciousness. These different states of consciousness include:
Coma: When a person stays unconscious, unaware of surroundings, and unable to respond to any stimulus.
Vegetative state: When a patient with brain damage is unaware of surroundings and responds reflexively rather than intentionally.
Brain death: When a person has no measurable brain activity.
People in a coma or vegetative state might transition into a minimally conscious state. Brain death is irreversible.
Coping with a Loved One in a Minimally Conscious State
A person in this condition will need lifelong medical care. It is rare that a person can resume a normal life because there has been too much damage to their brain and nervous system. Patients can remain in a minimally conscious state for months or even years.
They will need 24/7 care including:
A feeding tube
A catheter
Bathing
Turning to avoid pressure ulcers and muscle atrophy
Communication and interaction when possible
Potential Compensation for a Loved One in a Minimally Conscious State
A minimally conscious state is devastating for a family. Not only are you deprived of the fully conscious state of your loved one, but you are also under a tremendous financial burden. These financial burdens are even worse if your loved one had been a primary source of income.
That is why you should consult with a lawyer who has helped others in similar situations. We limit our practice to catastrophically injured men and women as well as wrongful deaths associated with traumatic injuries.
Depending on the circumstances of your loved one's condition, you could be entitled to recover damages for expenses including:
Medical bills
Lifecare expenses
Lost earning ability
Mental anguish
Loss of consortium, companionship, protection, or guidance
Medical Errors That Could Contribute to a Minimally Conscious State
Your loved one did not just enter a minimally conscious state without an illness or injury. In some cases, a medical error contributes to this condition. If this is the case with your loved one, you could recover compensation that would ease your financial burden.
Our lawyers can investigate the circumstances that led to your loved one's minimally conscious state. In our experience, common forms of medical negligence include:
Misdiagnosis of an underlying condition
Improper medication dosage
Unsanitary hospital conditions
Human error due to lack of training, supervision, fatigue, or other causes
We Can Pursue Compensation on Your Behalf
Our medical malpractice lawyers have recovered hundreds of millions of dollars for our clients in the past 20 years. We have the staff, resources, and experience to negotiate a settlement or take your case to trial.
You do not pay attorney fees unless we are successful in recovering compensation.
---
Pediatric Malpractice - News Articles
Medical Malpractice and Pediatric Patients: Unique Challenges in Orlando
Medical negligence can shatter lives, but when it involves pediatric patients, the stakes rise exponentially. Children with unique vulnerabilities and developing systems require impeccable care. Yet, in a city like Orlando, these young patients face distinct challenges rooted in the healthcare dynamics. As these issues unfold, the guidance and advocacy of a medical malpractice lawyer
Read More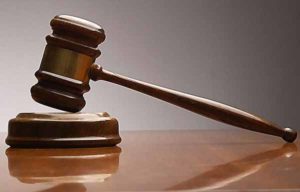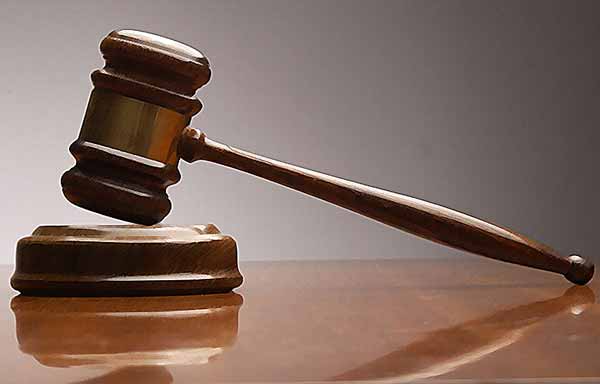 Georgia Supreme Court Heard Medical Malpractice Case This Week Involving Alleged Improper Testing By An Emergency Room Physician
This week, the Georgia Supreme Court heard a medical malpractice case involving the death of 15-year-old Shaquille Johnson. Shaquille Johnson's death was caused by blood clots in his lungs, which his attorneys argue were missed due to improper testing. The Albany Herald reports that Thelma and Sheldon Johnson sued the attending emergency room physician, Dr.
Read More