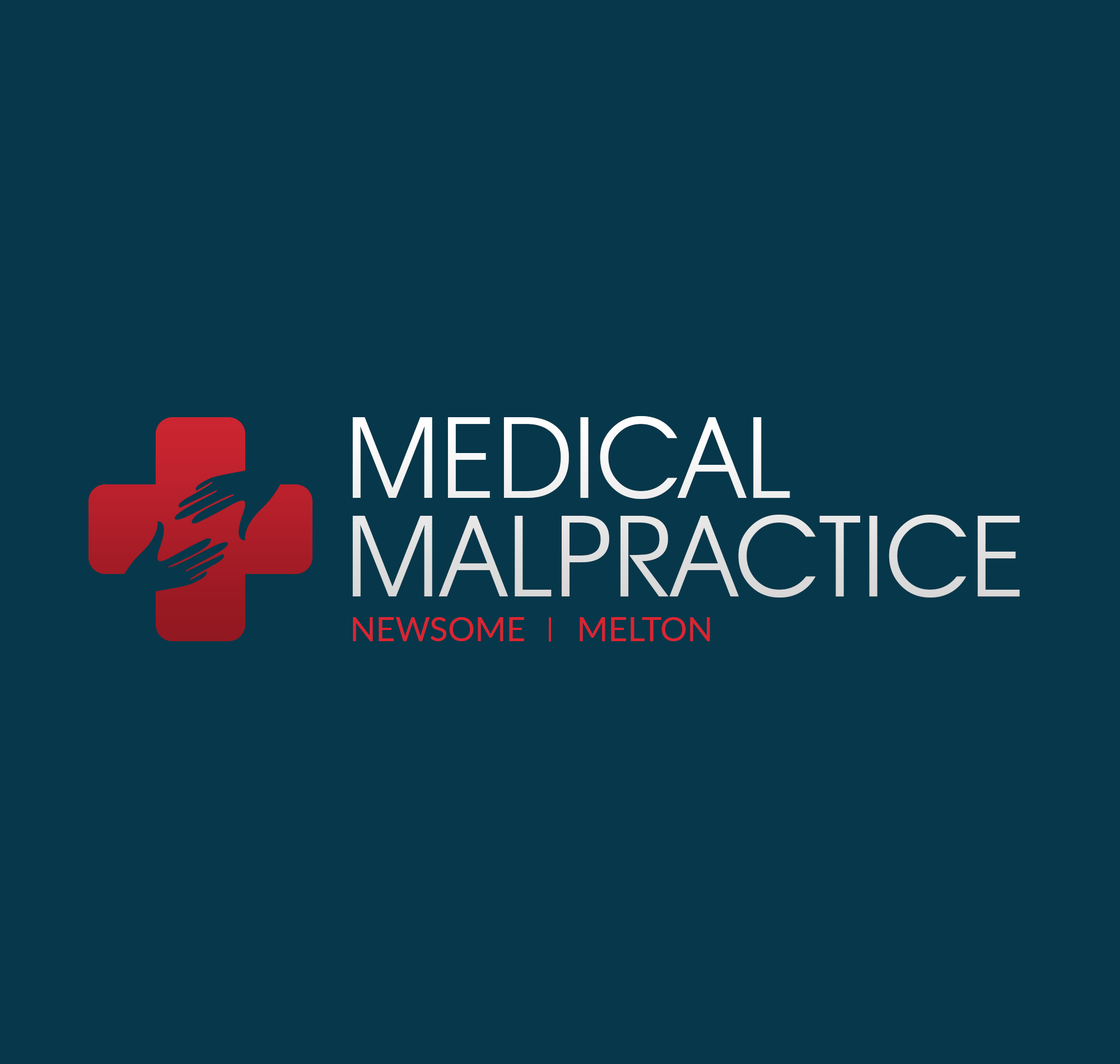 Did your doctor misdiagnose or fail to diagnose salivary gland cancer in you or your loved one?
If your doctor did not correctly diagnose salivary gland cancer despite having ample evidence of the condition, you could have grounds for a medical malpractice lawsuit. Salivary gland cancer is rare, affecting fewer than 1 percent of cancer patients. It is also very treatable when caught early but much less so at advanced stages. When dealing with a patient with salivary gland cancer, doctors have a critical duty to diagnose and treat them promptly.
A salivary gland cancer misdiagnosis lawyer from Newsome | Melton may be able to help you file a malpractice claim and recover compensation for the harm you suffered because of your doctor's negligence. We have a successful track record of winning substantial settlements and judgments for our clients.
For a free, no-risk consultation with a member of our team, call us today at 888-261-5614.
Salivary Gland Cancer Symptoms Your Doctor Should Have Caught
Salivary gland cancer produces a handful of common symptoms. Although these symptoms are also frequently associated with other, more benign conditions, your doctor should assume salivary gland cancer is a possibility until he or she can rule it out. If your doctor failed to consider it or ruled it out prematurely, he or she could be guilty of malpractice.
Here are the most common symptoms of salivary gland cancer:
A lump or swelling on or near your jaw, mouth, or neck
Facial numbness
Muscle weakness in the face, often limited to one side
Pain near a salivary gland
Difficulty swallowing
Difficulty opening your mouth widely
Risk Factors for Salivary Gland Cancer
In addition to recognizing when your symptoms could be associated with salivary gland cancer, your doctor also needs to be aware of the risk factors for the condition. Your doctor can match these factors to your medical history by asking the right questions and doing a complete health profile when examining you.
The most common risk factors for salivary gland cancer are as follows:
Older age: The older one gets, the higher the risk of salivary gland cancer rises.
Male gender: Men are significantly more likely than women to develop salivary gland cancer.
Exposure to radiation: If you have been exposed to radiation in the head or neck areas, either during past medical treatment or in the workplace, your risk of salivary gland cancer could be elevated.
Family history: Although most people who develop salivary gland cancer have no family history of the disease, in rare cases a family may have much higher than average rates of salivary gland cancer.
Salivary Gland Cancer Survival Rates by Stage
It is so important for a doctor to correctly diagnose salivary gland cancer as early as possible, because the disease is highly treatable when caught early. It has a much lower cure rate as it progresses through the stages.
The five-year survival rates for salivary gland cancer at the various stages of the disease are as follows:
Stage 1: 91 percent
Stage 2: 75 percent
Stage 3: 65 percent
Stage 4: 39 percent
In other words, among patients whose doctors diagnose and treat salivary gland cancer while still in stage 1, more than nine out of 10 are still alive after five years. At stage 2, that ratio drops to three out of four, and at stage 3, to less than two out of three. Once salivary gland cancer reaches stage 4, significantly fewer than half of all patients will survive at least five years.
Suing Your Doctor for Medical Malpractice for Misdiagnosis of Salivary Gland Cancer
A Newsome | Melton attorney can help you hold your doctor accountable for misdiagnosing your salivary gland cancer. We have helped many patients recover compensation in medical malpractice cases and want to put our resources and our successful track record to work for you.
One of the reasons for our success is we understand the four elements that must be present in a successful medical malpractice case. They are as follows:
A duty of care between your doctor and you
A breach of duty by your doctor
An injury caused by your doctor's breach of duty
Economic or non-economic damages resulting from your injury
Duty of Care
All doctors have a duty of care to their patients. This duty states that the doctor must provide a certain quality of service. It applies in any situation where a doctor-patient relationship exists. To establish a duty of care between your doctor and you, we must show that such a relationship existed. We can do this by presenting billing statements or insurance paperwork confirming your doctor accepted compensation to treat you.
Breach of Duty
To show your doctor breached his or her duty of care, we can compare his or her actions to those of a reasonable person faced with the same situation. Here, that reasonable person is another doctor. By calling on medical experts as witnesses, we can establish how other doctors would have handled your diagnosis.
If we can make a compelling case that a different doctor would have been more likely than not to make the correct diagnosis, we can show a breach of duty.
Injury Caused by Breach of Duty
Next, we must link your doctor's breach of duty to your injuries. For instance, if your cancer reached stage 3 before your doctor finally made the correct diagnosis, we can compare the damage to your body to the lesser damage you would have experienced if the cancer had been caught at stage 1.
Economic and Non-Economic Damages
Last, we have to link your injuries to specific damages you incurred. Economic damages are things like medical bills, lost wages, and reduced earning capacity — losses involving actual financial depletion. Non-economic damages include pain and suffering, and emotional anguish — losses we cannot quantify in specific dollar amounts.
The Newsome | Melton team is ready to go to work for you today. We focus on medical malpractice law, in particular cases where doctors caused harm by misdiagnosing patients. Our goal is to recover the full and fair compensation you deserve.