Have you or a loved one suffered injuries or harm while receiving medical treatment at a hospital in Florida? Hospital negligence, also known as medical malpractice, occurs when healthcare professionals fail to provide patients with the appropriate level of care, resulting in injury or harm.
This can happen in various ways, from misdiagnosis and medication errors to surgical mistakes and failure to follow proper safety protocols. For example, over 28% of medical malpractice claims relate to improper treatment, while another quarter are related to a failure to diagnose. However, there are several other reasons why you might need to seek the services of a negligence lawyer.
At Newsome | Melton Law Firm, we understand the stress and frustration of dealing with hospital negligence. Our experienced attorneys are here to help you navigate the legal process and get the compensation you deserve. Follow along as we help you determine whether pursuing legal action is the right choice for you.
What Does a Negligence Lawyer Do?
If you're considering hiring a hospital negligence lawyer in Florida, you may be wondering what exactly they do. Simply put, negligence lawyers specialize in cases where someone has suffered harm due to the actions or inactions of another party, typically in the medical field.
These lawyers work to navigate complex legal procedures and advocate for their clients to receive just compensation for their injuries. They primarily:
Investigate the circumstances of the incident
Gather evidence
Build a strong case to prove that medical professionals were negligent in their duties
Negligence lawyers are skilled at negotiating with insurance companies and hospitals to ensure their clients receive fair settlements. They are also prepared to go to court to fight for their clients' rights if necessary.
13 Signs You Need a Negligence Lawyer
Regardless of who has suffered harm due to negligence (whether you or a family member), you might be entitled to compensation. However, pursuing a medical malpractice claim can be challenging, and having a skilled hospital negligence lawyer on your side can make all the difference.
Here are 13 signs that hiring a hospital negligence lawyer in Florida may be time to help you pursue and navigate a hospital negligence lawsuit.
1. Wrong Diagnosis or Delayed Diagnosis
One of the most common forms of hospital negligence is misdiagnosis or delayed diagnosis. If a doctor fails to recognize and treat a medical condition properly, the patient may suffer serious harm or even death.
A hospital negligence lawyer can help you determine if you have a case for damages against the responsible parties. This is difficult to prove without medical documents, though. So, keep records of everything, including the dates of scheduled visits and any email or telephone communications.
2. Medication Errors
Medication errors are another common form of hospital negligence. These can include prescribing the wrong medication, administering the wrong dosage, or failing to recognize dangerous drug interactions. If you or someone you love has been harmed by a medication mistake, it's important to consult a hospital negligence lawyer as soon as possible.
3. Surgical Mistakes
Surgeons and their teams must adhere to strict safety protocols to minimize the risk of surgical mistakes. However, errors can occur, including wrong-site surgery, incorrect incisions, and leaving foreign objects inside the patient's body.
A negligence lawyer can help you understand your legal options if you have suffered harm due to a surgical error. However, in this case (and many other cases), it's important to seek legal assistance fast. There is a statute of limitations of two years for these kinds of cases in Florida
4. Hospital-Acquired Infections
When hospitalized, patients are at risk of developing infections due to exposure to germs and bacteria. However, hospitals must provide patients with a safe and sanitary environment.
If you or a loved one has suffered harm due to a hospital-acquired infection, a hospital negligence lawyer can help you seek compensation. It should cover medical costs incurred but also mental and emotional damages.
5. Birth Injuries
Childbirth can be complex and challenging. Mistakes made by healthcare providers during the delivery can have serious consequences.
If your child has suffered an injury during birth, it's important to speak with a hospital negligence lawyer. They can review the case and help determine if medical malpractice was a factor.
6. Nursing Home Neglect
Nursing homes count as medical centers as well. And they have a legal and moral obligation to provide care and support to elderly and vulnerable residents.
However, neglect and abuse can occur, leading to serious harm or death. If you suspect a loved one has been the victim of nursing home neglect, a hospital negligence lawyer can help you take legal action.
7. Failure to Obtain Informed Consent
Before undergoing a medical procedure, patients have the right to receive information about the potential risks and benefits to make an informed decision about their care. If a hospital or healthcare provider fails to obtain informed consent from a patient, they may be guilty of medical malpractice.
8. Failure to Follow Standard Treatment Protocols
Doctors and other healthcare providers must follow established treatment protocols when caring for patients. If a healthcare provider deviates from these protocols and causes harm to a patient, they may be liable for damages.
Again, this is difficult to prove, as you have to prove how they deviated from standard protocols. In cases like these, you want an experienced attorney on your side to help you gather evidence.
9. Financial Exploitation
Patients and their families depend on healthcare providers to act in their best interests. However, some providers may take advantage of vulnerable patients for financial gain. If you suspect that you or a loved one has been the victim of financial exploitation by a healthcare provider, a hospital negligence lawyer can help you seek justice.
10. Unnecessary Medical Procedures
Patients have the right to receive appropriate medical care, but some healthcare providers may recommend unnecessary or harmful procedures. Typically, they do so for financial gain. However, it could be for other reasons.
Regardless, you may be entitled to compensation if you have undergone an unnecessary medical procedure.
11. Failure to Respond to Emergencies
Hospitals and healthcare providers must be prepared to respond to medical emergencies quickly and effectively. If a healthcare provider fails to respond appropriately to a medical emergency, they may be guilty of medical malpractice.
12. Lack of Communication
Effective communication is essential to providing quality medical care. If a healthcare provider fails to communicate with a patient or their family, or if important information is lost or ignored, serious harm can result and qualify as medical negligence.
13. Mental Health Neglect
Finally, patients with mental health conditions are at particular risk of neglect and mistreatment in hospitals and other healthcare settings. This is unacceptable and, in many cases, illegal.
Tips for Hiring an Attorney
If you've experienced medical malpractice, you (hopefully) know better than anyone now that hiring the right attorney is critical. Not all attorneys are as skilled as they claim to be, and it's essential to find an experienced lawyer who can help you hold the hospital accountable for their actions.
Unsure where to start? Here are some tips for finding and hiring a lawyer for your case.
Look for a Hospital Negligence Attorney
Not all attorneys specialize in hospital negligence cases. Therefore, look for a lawyer who has experience in this area. Someone with this experience will know the ins and outs of handling these cases. Consider looking up their credentials to see if they are licensed attorneys in Florida.
Experience Matters
Experience counts in everything, and hiring an experienced hospital negligence lawyer can be the difference between a simple win and an absolute failure. An experienced lawyer can gather evidence, build a strong case for you, and negotiate better settlement deals on your behalf.
Check Their Record of Successful Cases
You want an attorney that can deliver results, so check their records of successful cases. This way, you know they have the skills and experience required to win cases, and you can have confidence that they will handle your case professionally.
Analyze Their Communication Style
Find a lawyer you're comfortable working with by evaluating their communication style. Notice how they talk to you, how they explain legal concepts and details, and how much they involve you in decision-making.
Keep Records of Your Documents
This one is incredibly important. Keep all records of your experience with the hospital intact and organized. Notes on phone calls, medical bills, and detailed reports can all come in handy in building a strong case for your hospital negligence lawsuits.
Work with Newsome | Melton Law Firm
Are you in need of a hospital negligence lawyer in Florida? Newsome | Melton Law Firm is here to help. Our team of experienced attorneys can assess your case and determine if legal action is necessary. We understand that dealing with hospital negligence can be overwhelming and frustrating, and we're here to guide you through the process and fight for your rights.
Don't hesitate to reach out to us to schedule a free consultation. Together, we can work towards getting you the justice and compensation you deserve.
---
Frequently Asked Questions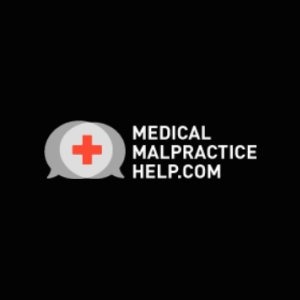 Can Patients Sue For Injuries From An Appendectomy?
While an appendectomy is a routine procedure that is frequently performed, complications can quickly result if a surgical error occurs during the procedure or if the patient's symptoms of appendicitis are not addressed in a timely manner. Although the appendix is a relatively small organ and does not appear to aid in a particular body
Read More
How Dangerous Is Alcohol Withdrawal?
Alcohol withdrawal can be extremely dangerous and even deadly. Many people do not view quitting the regular, long-term use of alcohol as difficult or deadly as quitting other addictive drugs cold turkey, but it can be just as deadly — or even more so in some cases. It is important that all patients and their
Read More