Mercy Hospital and Two Missouri Doctors Found Negligent for Misdiagnosis; Jury Awards Plaintiff $12,820,990
Mercy Hospital and Two Missouri Doctors Found Negligent for Misdiagnosis; Jury Awards Plaintiff $12,820,990
Vincent Lowe woke up on April 30, 2014 in agonizing pain. He tried to endure the discomfort in his abdomen, but when the throbbing became unbearable Lowe was rushed to the emergency room at Mercy Hospital, located in Washington, Missouri. The attending physicians, James Cassat and Bryan Menges, decided to run a CT scan on Lowe's abdomen and pelvic reigon. They then allegedly determined that the pain stemmed from portal gas and atherosclerosis, a treatable cardiovascular disease. The next day, Lowe was allegedly sent home with a prescription for medication to manage the pain.
Three days after being discharged the pain intensified and Lowe returned to the emergency room. He was then diagnosed with mesenteric ischemia, which is when there is not enough blood flowing to the small intestine. He was quickly transferred to a hospital in St. Louis for an emergency surgery. According to the medical malpractice lawsuit, filed in March 2016, due to the negligence of Cassat, Menges, and the hospital, Lowe had to undergo several surgeries that resulted in permanent disfigurement.
After a settlement could not be reached the case went to trial on October 30, 2017. After hearing five days of testimony the Missouri jury found in favor of Lowe. They awarded the plaintiff $14.2 million, which included economic and noneconomic damages. Missouri does have a cap limiting noneconomic damages so the total award may be reduced. The jury assigned 65 percent of the fault to Bryan Menges and Mercy Hospitals East Communities and 25 percent to James Cassat and the hospital. Lowe was assigned 10 percent of the culpability, or $1,424,544, which reduced the total award to $12,820,990.
A spokesperson for Mercy Hospital and the doctors told reporters that they do not agree with the jury's ruling.
"Mercy believes our physicians named in the suit followed the standard of care and made proper recommendations to the patient that were not followed," said the Mercy spokesperson. "Although we feel badly for Mr. Lowe's situation, we will be appealing the jury's decision."
---
Frequently Asked Questions
Can Apologies or Sympathies Hurt Your Medical Malpractice Case in Florida?
If a doctor or healthcare provider calls to apologize or express sympathy for an injury suffered by a patient under their care, can this gesture be held against them in a medical malpractice suit? In Florida, the answer is no—as long as the injury occurred as the result of an accident rather than a willful
Read More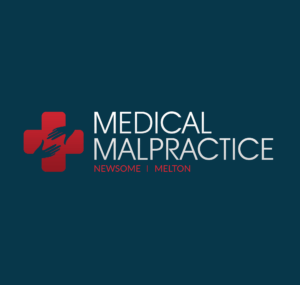 Is X-Ray Overexposure Considered Medical Malpractice?
Since their implementation within the medical field, X-Rays have been an important diagnostic tool for medical professionals. Being able to view an image of the internal structure of a patient is an invaluable aid for both diagnostics and operative care. X-rays use radiation in order to produce an image. While all radiation is dangerous in
Read More