According to a medical malpractice lawsuit if not for the alleged negligence of the emergency room staff a woman would still be alive.
On October 17, 2013, Terrea Holly found herself lightheaded. Her heart was racing and she was unable to catch her breath. As she rushed to the emergency room, run by the Detroit Medical Center (DMC), she tried to take deep breaths and to not panic. To her initial relief, after being seen by a DMC emergency room staff member, she was diagnosed with a treatable virus and dehydration. The attending staff was allegedly so confident that no tests were ever run. But when Holly, then 26, woke up the next day her symptoms had significantly worsened. And by the time an ambulance drove her back to the hospital she was unconscious. And just an hour later she was dead.
According to a medical malpractice lawsuit, filed on behalf of her family, if not for the alleged negligence of the emergency room staff Holly would still be alive. The lawyers representing her estate argued that she displayed all of the signs of a patient suffering from a pulmonary embolism, yet was discharged without any testing. Medical records show that arteries in Holly's lungs became blocked by blood clots, which ultimately led to her death.
"At different points during the trial, the DMC defended the case on the basis that Terrea was fat, African American and that it was reasonable to send her home despite all signs and symptoms of pulmonary embolism," said one of the lawyers representing Holly's estate. "The DMC told the jury that because Terrea was heavy, that she would never get a job, and that the household services she rendered her family while living at home were worthless."
After nearly four years of litigation, the two sides could not agree on a settlement, leading to a two-week trial in August 2017. It took the Michigan jury only three hours to return a verdict in favor of the plaintiff. The jury found the emergency room staff and DMC negligent for the wrongful death of Holly. More than $37 million was awarded in noneconomic damages plus nearly $3 million in future and past economic damages. The state of Michigan, however, caps noneconomic damages for a catastrophic injury at $795,000.
It is not yet clear whether the defendant will appeal the ruling.
---
Frequently Asked Questions
Can I Sue for Malpractice If My Loved One Dies from Withdrawal or Detoxification in a Treatment Center?
Yes, you can sue for malpractice if your loved one dies from withdrawal or detoxification in a treatment center. Treatment center care providers must monitor patients' withdrawal symptoms during detoxification. If a patient experiences complications, they may need medication, additional medical support, or emergency care. In some cases, pre-existing mental, emotional, or physical health care
Read More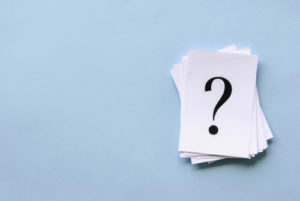 Why Is There an Opioid Epidemic and When Did It Start?
The term opioid refers to a group of drugs that includes prescription painkillers, such as oxycodone, morphine, and codeine, and illegal drugs, such as heroin and fentanyl. Besides the ability to effectively numb pain, all opioids have something else in common—they are highly addictive. Even responsible individuals with no history of drug abuse are at
Read More