What are the number of deaths due to improper alcohol detoxification?
Alcohol detoxification is the process of removing alcohol from someone's body. For people who are heavy drinkers, alcohol detox can be life-threatening. They can experience serious alcohol withdrawal symptoms, so it is dangerous for someone to try to detox alone.
It is difficult to find an exact number of deaths due to improper alcohol detoxification. Between one and four percent of hospitalized detox patients die according to research in the New England Journal of Medicine.
How Improper Alcohol Detoxification Can Be Fatal
Contributing factors that can lead to death are:
Dangerously high body temperature (hyperthermia)
Complications from grand mal seizures
Irregular heartbeat (cardiac arrhythmia)
Detoxification causes a condition called alcohol withdrawal that may include delirium tremors. Delirium tremors, or DTs, can increase the risk of death. Delirium tremors can cause:
Agitation
Fever
Hallucinations that include imagined visions, sounds, and smells
Seizures
Severe mental confusion
Life-Threatening Medical Issues Can Develop During or After Alcohol Detox
Some patients develop life-threatening conditions even after the detoxification is over. These medical issues are the result of chronic alcohol abuse and may include:
Gastrointestinal bleeding
Cirrhosis or other liver disease
Heart problems
Pneumonia
Mood changes and difficulty concentrating
Wernicke-Korsakoff syndrome (a brain disorder caused by thiamine deficiency)
Medical experts do not recommend that chronic drinkers try to detox themselves or go "cold turkey." Even people who are moderate but regular drinkers need proper care and supervision as they go through the alcohol detoxification process.
Along with the more serious and potentially fatal complications, common symptoms of alcohol detoxification include:
Sweating and clammy skin (can lead to dehydration)
Enlarged (dilated) pupils
Rapid heart rate
Tremor in hands or other parts of the body
Headache
Insomnia
Loss of appetite
Nausea and vomiting (another dehydration risk that can lead to heart complications in some people)
You Can Reduce Your Risk of Death Due to Improper Alcohol Detoxification
Alcohol detoxification is safer when managed by a healthcare provider in a hospital or medical detox center. Mild and moderate alcohol withdrawal symptoms can be managed on an outpatient basis.
A professional medical detoxification center will supply proper supervision and care including:
Fluids or medicines given intravenously (IV)
Sedation with medication until withdrawal symptoms subside
Check blood pressure, body temperature, oxygen, heart rate, and blood levels of different chemicals in the body
What a Professional Detoxification Facility Offers
According to the National Institute on Drug Abuse (NIDA), there are more than 14,500 drug treatment facilities in the United States. These facilities offer specialized medical care for alcohol detoxification and other addiction treatment.
A professional detoxification and rehabilitation center typically offer services that include:
Detoxification
Counseling
Behavioral therapy
Case management
Medication
Support for family members and caregivers
Patients are checked throughout the withdrawal process by a team of professionals. These medical professionals may include counselors, physicians, psychiatrists, psychologists, nurses, and social workers. This helps to reduce the number of deaths due to improper alcohol detoxification.
How Negligence Contributes to Deaths from Improper Alcohol Detox
Many drug treatment centers are committed to patient safety during the alcohol detoxification process. Yet, there are some drug and alcohol rehabilitation centers that abuse, neglect, or mistreat their patients. Patients in alcohol detoxification and withdrawal are physically and emotionally fragile. They are easy victims for unscrupulous caregivers.
Alcohol detoxification centers have a similar duty of care as hospitals and nursing homes. Their job is to keep patients safe from harm from either themselves, other patients, their surroundings, and caregivers.
Examples of Injury, Abuse, and Neglect at an Alcohol Detoxification Center
Drug treatment centers should be safe, clean, and supportive places for alcohol detoxification. Some facilities do not meet this standard of care.
Here are a few examples of negligence in an alcohol detoxification facility:
Improper diagnosis and/or detoxification procedures
Administering incorrect type or dosage of medication
Unsanitary conditions that lead to infection
Inadequate patient supervision to prevent self-harm or acts of violence from other patients
Improper or insufficient hydration and nutrition
Physical, verbal, emotional, sexual, or financial abuse of patients
Dangerous conditions such as uneven flooring, insufficient lighting, or excessive cold or heat
Negligent Medical Professionals and Facilities Should Be Held Accountable
The number of deaths due to improper alcohol detoxification ranges from one to four percent of hospitalized patients. If you lost a family member because of medical malpractice or negligence associated with alcohol detoxification, you could be entitled to compensation through a wrongful death lawsuit.
---
Medical Negligence - News Articles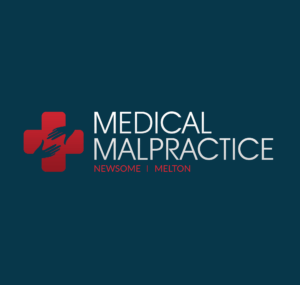 Jury Finds Pennsylvania Nursing Home Liable; Awards Family $1 Million
In April 2014, while under the care of Whitestone Care Center, Edward Arnold allegedly broke several bones in his body and came down with pneumonia. Arnold, 70-years-old at the time, was at the Whitestone nursing home, located in Stroudsburg, Pennsylvania, for only twenty days. According to a medical malpractice lawsuit, filed on behalf of his
Read More
Utah Jury Finds North Canyon Care Center Negligent in Medical Malpractice Lawsuit; Awards Family $1.83 Million
On August 11, 2012, Morley Reed Sprague was rushed to the hospital. He was suffering from sepsis, a potentially lethal condition stemming from a severe infection, and a urinary tract infection. Sprague, then 57, had been suffering from MS for nearly two decades and in 2012 he was confined to a wheelchair. After a 12
Read More