According to Johns Hopkins Medicine, there are four major types of infant skull fractures caused by medical malpractice, including:
Linear skull fractures
Depressed skull fractures
Diastatic skull fractures
Basilar skull fractures
Each of these skull fractures can affect an infant differently and may require a unique, individualized plan for monitoring and treatment. If your child suffered a skull fracture as a result of a birth injury, there may be lasting injuries and permanent impairments. Your child's doctor should monitor them closely for any sign of traumatic brain injuries.
Four Major Types of Infant Skull Fractures Caused by Medical Malpractice
Linear Skull Fractures
Linear skull fractures involve a crack in the skull. Despite this crack, the skull remains in place. A linear skull fracture can occur when too much force is used with forceps or a vacuum during delivery. It can also result after an infant is dropped after delivery or another similar incident.
In most cases, only observation is necessary. These breaks generally heal on their own over time. It is possible for an infant to sustain other serious injuries or suffer brain damage as a result of this trauma.
Depressed Skull Fractures
A depressed skull fracture can be one of two different injuries. A depressed skull fracture can be a penetrating injury that breaks the skull and pushes it into the brain, or it can be a sharp blow to the head that causes the skull to fracture and impacts the brain.
A depressed skull fracture may require surgery to repair. The severity of the brain damage sustained by the infant depends on the area in which the injury occurred. Because the skull physically presses into the brain, it is difficult to predict the lasting damage or long-term prognosis after a depressed skull fracture.
Diastatic Skull Fractures
Diastatic skull fractures are more common fractures amongst infants and newborns, according to John Hopkins Medicine. This type of fracture is located along the suture lines of the skull, where different bones eventually fuse to form a solid skull. This creates a natural weak point for the skull to break when the infant sustains a head injury later in life.
A diastatic skull fracture will generally cause a wider gap between the bones in the skull. The brain may suffer damage in this type of skull fracture, or it may be unaffected. Observation may be the only treatment necessary, depending on your child's case.
Basilar Skull Fractures
A basilar skull fracture, which is essentially a break of a bone in the base of the skull, can occur because of trauma during labor or shortly after birth. Tugging or yanking on an infant's head can cause a basilar skull fracture, neck injury, or nerve injury.
Basilar skull fractures can be very serious because of the location of the break. A basilar skull fracture can tear the covering of the brain, causing brain damage, or it can occur in conjunction with other birth injuries.
Infants diagnosed with a basilar skull fracture may require inpatient observation, surgery, intensive therapy, and/or rehabilitation.
Some Infant Skull Fracture Cases May Support a Medical Malpractice Claim
Depending on the cause, type, and severity of a newborn's skull fracture, babies may require additional medical care, ongoing and future care, intensive therapy, and rehabilitation. Some may never fully recover and live with lifelong impairments.
A brain injury could cause:
Motor dysfunction
Inability to speak
Loss of vision, hearing, or taste
Loss of intellectual capabilities
Learning disabilities
Behavioral concerns
If your child suffered a skull fracture because their doctor, midwife, nurse, or other medical care professional acted negligently, you may have a valid medical malpractice case against them. You may be able to pursue and recover compensation that includes any additional medical care cost, the estimated cost of lifelong care, and pain and suffering damages for your child's injuries.
Talk to a Medical Malpractice Birth Injury Attorney Today
If your newborn or infant suffered a skull fracture caused by medical malpractice and negligence, a medical malpractice birth injury lawyer from Newsome | Melton can review your case for free. We can also discuss legal options and protect your rights for pursuing compensation on your child's behalf.
Call now at (855) 633-2757 to get started. We will evaluate your case for free. If we can build a strong case to pursue compensation on behalf of you and your infant, we will do so on a contingency basis.
---
Medical Negligence - News Articles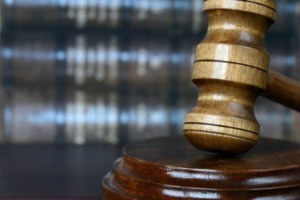 South Florida Medical Center Found Negligent for Woman's Fall & Broken Hip
In September 2015, Dolores Moore was brought to the West Boca Medical Center in South Florida where she was found to be suffering from hyponatremia, which is a low sodium level in the blood. Hyponatremia is very common in the United States. There are more than three million cases annually and with treatment the condition
Read More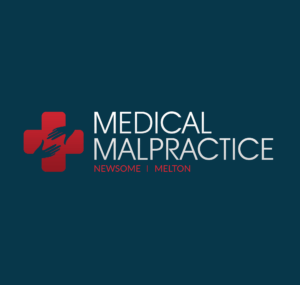 Georgia Doctor Found Liable for Medical Malpractice Leaving Patient Paralyzed
Joan Simmons woke up on July 20, 2014 in unbearable pain. She was somehow able to get herself to the emergency room at St. Joseph's/Chandler Hospital, located in Savannah, Georgia. Simmons, then 58, told the attending emergency room physicians that she had an intense pain coming from her back. According to court records, Simmons was
Read More