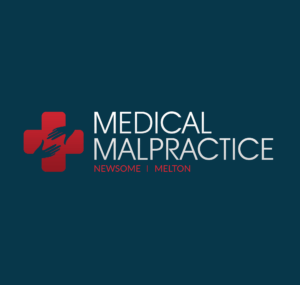 Jerri Woodring-Thueson was an avid mountain biker. She and her husband, Erik Thueson, would take advantage of any free time they had to hit the trails. But that all changed on her last ride in the fall of 2013, when Woodring-Thueson, then 49, suffered from a minor stroke. She was rushed to a hospital in her home state of Montana. Once she was in stable condition, her doctors transferred her to the University of Washington's Harborview Medical Center in Seattle. Her doctors chose Harborview because they house a Comprehensive Stroke Center.
According to a medical malpractice lawsuit, filed on behalf of Woodring-Thueson and her husband, the alleged negligence of the doctors at Harborview led to her paralysis. The lawsuit named Harborview, Dr. Maxwell Ma, Dr. David Tirschwell, and two other doctors as defendants. The lawsuit claims that Tirschwell, the director of the Stroke Center and the attending neurologist at the time of Woodring-Thueson's arrival, handed her case off to a resident and several interns.
Soon after arriving at Harborview, Woodring-Thueson's condition began to deteriorate, culminating in a blockage in her basilar artery, which supplies blood to the brain. Woodring-Thueson's lawyers told the Washington jury that it then took "hours" before a Harborview doctor inserted a stent, which allowed the blood to once again reach her brain. That delay allegedly caused her to become paralyzed down the right side. Her husband told reporters that she also requires 24-hour care.
After several years of litigation, the lawsuit went to trial in May 2018. After listening to testimonies from both sides, the King County jury found in favor of Woodring-Thueson, who at the time of her stroke worked for the chief justice at the Montana Supreme Court as a judicial assistant. The verdict came with an award of $25.3 million, including $10.3 million for past and future economic losses, $10 million for non-economic damages, and $5 million for her husband's pain and suffering.
"Summer is hard because the weather is so nice," Woodring-Thueson, now 54, told reporters after the trial. "We did everything outside. The winter is a little better. It has gotten better; the first year I cried a lot. Now, the last week or so, when I get really down, I think of the jury and how they understood me, believed me, and were on my side."
---
Frequently Asked Questions
Are Pulmonary Complications A Concern For Those With Locked-In Syndrome?
Because locked-in syndrome affects all voluntary muscles, including those that control breathing, pulmonary complications may be a concern for patients. Upon developing the condition, many patients must undergo a tracheotomy to have a breathing tube inserted, as they lack the muscle movement even to take a breath on their own. The constant immobilization caused by
Read More
How Long Do Medical Malpractice Cases Take?
How long medical malpractice cases take depends on a variety of factors, like the complexity of the situation or severity of the victim's injuries. Settling a claim could take anywhere from a few months to several years. Your case could settle at any one of multiple stages, or it could go to trial. For more information
Read More