Understand the process for filing a claim for a birth injury that injures the mother and the child.
You can receive compensation for a birth injury that affects the mother. When a doctor's negligence, wrongful action, or lack of action during childbirth results in injuries to the child and/or mother, it is medical malpractice. As the injured party, and as the parent of the other injured party, you have the right to pursue compensation for all damages.
A medical malpractice lawyer from Newsome | Melton can help you pursue your claim and recover damages you deserve. If you or your child suffered harm during the birthing process, we can investigate, identify the responsible parties, collect evidence, and pursue legal action. We offer a free case evaluation, and handle cases on a contingency fee basis, which means we never get paid until we recover money for you.
To schedule a consultation today, call us at 888-261-5614.
1 How Birth Injuries Can Affect Mothers
A birth injury is the worst way for a newborn baby to start life. If the injury is severe, it can lead to physical or mental impairment that affects the baby for their entire life. Babies who suffer brain or spinal damage during childbirth, for example, often develop cognitive difficulties, paralysis, and other conditions that prevent them from leading a normal life.
But a birth injury can affect the mother, too. Sometimes the same mishap that inflicts physical harm on the child also impacts the mother. Other times, a birth injury affects the mother because she has to alter the trajectory of her life to care for a child that is disabled because of a doctor or healthcare provider's negligence.
The effects of a birth injury on a mother can be both physical and mental. Here are some examples:
2 Physical Injuries to the Mother
A few examples of physical injuries to the mother that may occur during childbirth include:
Broken bones
Excessive bleeding
Bruising
Infections
Pre-eclampsia
Eclampsia
Vaginal tears
Many of these injuries can result from the same medical errors that cause birth injuries in children. If a doctor's negligence caused your baby's birth injury and you suffered from any condition on the above list (or any other physical injury), you may be eligible to recover damages for both your injury and your child's.
3 Mental Injuries to the Mother
While a physical injury to the mother might be more noticeable right away, a psychological injury often inflicts more damage over time. When a baby suffers a birth injury due to a medical error or a doctor's negligence, the mother is vulnerable to a whole host of mental ailments in the days, months, and years that follow.
The mental effects a mother may suffer from a birth injury include:
PTSD
Postpartum depression
Anxiety
In addition, if the baby has special needs because of the birth injury they suffered, the mother may become overwhelmed tending to those needs. The long-term effects of a birth injury can put a major financial strain on the mother as well. She may need to pay for round-the-clock care, tutoring, and/or special schooling for her child.
4 What to Do After a Birth Injury That Affects the Mother
If your child suffered a birth injury and you have experienced physical or mental harm as the mother, you have options, and a medical malpractice lawyer can help.
The first thing to understand is that if medical malpractice played a role in the birth injury, you are eligible to recover damages not only for your child's injury but for yours as well.
Second, you should understand the importance of taking action right away. Every state has a statute of limitations for birth injury lawsuits, and these laws can be highly complex. A lawyer can help you file a lawsuit quickly if necessary to avoid missing any deadlines.
5 Damages You Could Recover for a Birth Injury That Affects the Mother
You could be eligible to recover the following damages — and more — for a birth injury that affects the mother:
Both your and your child's current and future medical expenses
Lost time at work
Reduced earning capacity
The expenses involved with providing round-the-clock care, tutoring, and/or special schooling for your child
Pain and suffering and inconvenience
Emotional anguish
Scarring and disfigurement
---
Birth Injury - News Articles
What to Know Before Filing a Birth Injury Lawsuit in Florida
Florida has the third-highest number of medical malpractice cases in the US. In 2022, there were 1,668 cases in the state. Compare that to California's 2,074 cases and Texas' 1,903 cases. A birth injury lawsuit is one of the more devastating medical malpractice claims. Birth injury lawsuits arise when delivery doctors fail to adhere to medical standards
Read More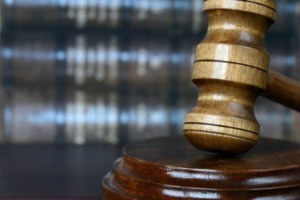 Arkansas Doctor & Medical Center Found Negligent for Infant's Brain Damage; Family Awarded $46.5 Million
After a two-week medical malpractice trial, an Arkansas jury awarded more than $46 million in damages to the family of two-year-old Kara Smalls. The jury found that the brain damage sustained by the toddler could have been avoided if not for the negligence of Dr. Jonathan Lewis and the Ouachita County Medical Center in Camden,
Read More