Most medical malpractices cases never make it to trial.
According to Business Insurance report, of the hundreds of lawsuits filed every year, only about half of medical malpractice cases go to trial. Fewer than 5 percent end in a verdict. Over 95 percent of medical malpractice claims result in out-of-court settlements. Hospitals and doctors are often eager to settle to avoid the potential of facing a much larger judgment in court, while patients agree to settle to get paid quickly and avoid the protracted legal process, which can take several years to reach a resolution.
If you were a victim of medical negligence and are considering a lawsuit, settling out of court is an option to keep in mind as you begin the process. Depending on the strength of your case, the amount of money you are seeking, and other circumstances, you might find it advantageous to have your attorney negotiate an out-of-court settlement. In other situations, it makes more sense to go to trial and argue the case in front of a jury.
The legal team at Newsome | Melton focuses on complex litigation. Our attorneys know how to negotiate settlements with medical providers to get our clients fair compensation, and we have also fought and won many cases at trial. We invite you to sit down with us to discuss the details of your case and go over your options. The consultation and case review are free and come with no obligations. To schedule an appointment today, call us at 1-855-MED-ASKS.
Will I Win More Money by Going to Trial or Settling out of Court?
The answer to this question depends on the specifics of your case. If you settle out of court, you are guaranteed compensation, though it might not be as much as you would have received in a trial. If you go to trial, you have the potential for a more substantial award, but it is not guaranteed. A chance always exists that the judge or jury will rule against you.
According to a 2013 report from Medscape, the average out-of-court settlement for medical malpractice claims was about $425,000. The average jury award in the same year exceeded $1 million. Claimants who went to trial and won their cases took home more than double what their counterparts who settled out of court received.
However, these figures only consider those who won in court, not instances where the judge threw out the case or the jury ruled unfavorably. A 2012 study that looked at claims filed between 2002 and 2005 revealed nearly 80 percent of jury verdicts were in the physician's favor.
The numbers also fail to take into account time concerns. Settling out of court almost always results in a much faster payment as compared to going to trial.
What Are the Benefits of Not Going to Trial?
If the physician, facility, or other party you are suing is agreeable to settling out of court, you and your attorney have a decision to make. Should you agree to a settlement or continue to trial?
Much of this decision rests on the amount the at-fault party is willing to pay in a settlement. If it is significantly less than what you are seeking in court and you feel your case is thorough and compelling, it might not make sense to settle. That said, the out-of-court settlement process is a negotiation, not a simple yes-or-no question. You do not have to accept the initial offer put in front of you. This is why it is essential to have an aggressive attorney who will fight for what you deserve.
Settling out of court offers two primary benefits: speed and security. A jury trial can take years to conclude. That is a long time to wait for compensation, particularly if you have expensive medical bills to pay for or you have had to miss work while recovering from your injuries or illness.
With an out-of-court settlement, you can avoid the red tape of the legal process and get paid quickly and directly by the provider or physician.
An out-of-court settlement also provides more security, as your fate does not depend on the whim of a judge or jury. When a doctor or facility agrees to settle out of court, you at least know you are going to get something.
How Can I Discuss My Legal Options With an Attorney?
The Newsome | Melton legal team wants to help you get the best outcome from your medical malpractice claim, whether that be in court or out of court.
---
Legal Information - News Articles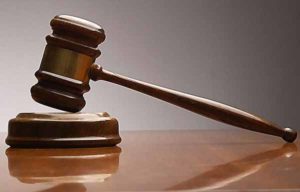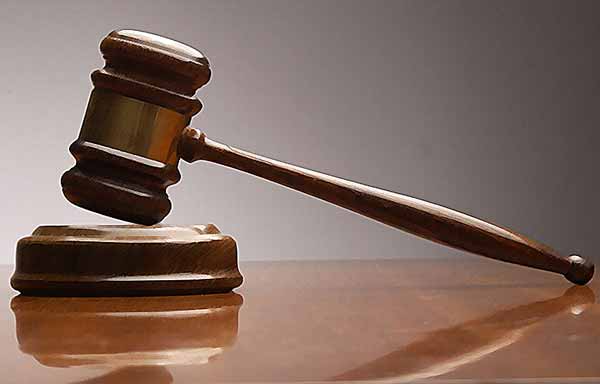 Five Lawsuits Filed In Response to Recently Enacted Florida Medical Malpractice Law
A new medical malpractice law in Florida is drawing criticism from many groups who allege the new law violates the privacy rights established in the federal Health Insurance Portability and Accountability Act, Bloomberg Business Week reports. On July 1, the day Senate Bill 1792 went into effect, five trial attorneys filed lawsuits against healthcare providers. 
Read More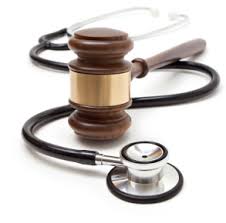 The Law of Medical Malpractice in Mississippi
The Law of Medical Malpractice in Mississippi: A Survey of Basic Considerations This article provides an overview of Mississippi medical malpractice law. In the Magnolia State, plaintiffs planning to file malpractice lawsuits ordinarily must first consult with a medical expert to obtain an opinion about whether the case has merit, and also must give 60
Read More