A lawyer will investigate your medical malpractice case and collect evidence proving your right to damages.
If you believe you might have been the victim of medical negligence, you could have the basis for a medical malpractice claim. A lawyer can investigate your medical malpractice case, following the rules of evidence and civil procedure to obtain documents and records. If an attorney can get convincing proof, you could recover damages.
At Medical Malpractice Help, we investigate malpractice claims from patients across the United States. Call 888-261-5614 to discuss your case with a medical malpractice lawyer.
How Does a Lawyer Investigate a Medical Malpractice Case?
We will ask you what caused the medical negligence that harmed you. Once our lawyers take your case, we will ask you about specific details relevant to your situation.
Details Your Lawyer Needs to Know
We will need the names, addresses, and telephone numbers of every healthcare provider who was involved in your care. This includes:
Doctors;
Nurses;
Hospitals;
Urgent care centers;
Outpatient facilities;
Laboratories;
Pharmacies;
We will also need information about the medical care you received, including treatments, therapies, and doctor office visits. You should also provide details about any hospitalizations, emergency room visits, and surgeries you had during the time in question.
Finally, we will ask about your previous diagnoses, surgeries, and treatments that might be relevant to your malpractice claim.
How Will My Attorney Obtain Documents for My Case?
After we determine the identity of all healthcare providers and medical facilities involved, we will ask you to sign a form to allow us access to your medical records.
Under HIPAA privacy rules, we cannot get your medical records without a signed authorization for the release of your protected health information. This form will ask for things like:
Your name, address, Social Security Number, and date of birth;
The name of the medical entity providing the records;
The dates of your treatment;
A description of the records your lawyer wants;
Your lawyer's name, address, and telephone number; and
The reason your lawyer wants the records.
Sometimes a medical facility does not comply with a request for medical records. If need be, we can subpoena your records from the facility so we can move on with our investigation.
How Will a Lawyer Review My Medical Records?
Some of our attorneys have medical expertise that they use to read and review your medical records. We can also hire outside medical experts when appropriate. When we decide to go forward with a lawsuit, we will have a medical expert certify that there is a good faith reason to believe that the defendant committed medical negligence.
What Is the Investigation Process Like?
Our investigation process will vary depending on the details of your medical treatment and your injury. Here are some examples of how we would investigate a medical malpractice case.
If a Pediatrician Failed to Diagnose Your Child's Illness
Imagine your child had a sore throat and fever, but their pediatrician did not test for strep throat or prescribe antibiotics. Instead, they sent the child home to rest. Your child's fever spiked, causing febrile seizures, and necessitating an ambulance ride to the hospital. There, your child received treatment from a pediatric neurologist.
In a failure to diagnose case like this, we would investigate by obtaining records from the:
Pediatrician;
Ambulance company;
Emergency room;
Hospital;
Pediatric neurologist; and
Healthcare entity that provided follow-up or ongoing medical care.
If You Suffered Complications After a Surgical Procedure
Imagine you had hip replacement surgery and suffered complications afterward, including infection and an allergic reaction. We would explore multiple potential defendants in this situation, including:
The surgeon;
Anyone who assisted in the surgery; and
Those in charge of maintaining the operating room.
If a medical device or the hip replacement itself caused your complications, we might be able to build a case against the company that manufactured the item.
If Your Doctor Failed to Warn You About Medication Risks
After you complained of an irregular heartbeat, your doctor prescribed medication. However, they failed to warn you about the known risks of the medication, including an increased chance of internal bleeding. You experienced severe internal bleeding and had to undergo multiple blood transfusions while in the hospital for several days.
In this case, we would get the records from:
Your physician who prescribed the medication;
The hospital where you received the transfusions and medical care; and
The drug manufacturer.
Do I Need to Work With a Lawyer to Investigate My Case?
Our attorneys use our many years of experience to gather records correctly so we can present them in court. We understand how to analyze the documents and work with medical experts to prove a medical malpractice case.
It is often necessary to take the deposition of various parties in the case. If this is necessary for your claim, we will handle the depositions and ask questions of the testifying witnesses. We can also prepare you to testify, if necessary.
---
Legal Information - News Articles
The Law of Medical Malpractice in Rhode Island: A Survey of Basic Considerations
The Law of Medical Malpractice in Rhode Island: A Survey of Basic Considerations Rhode Island medical malpractice law is among the most complex legal practice areas. The statutes, case law, and regulations governing medical malpractice law in Rhode Island are highly technical. For instance, there are very strict and complicated filing deadlines that must be
Read More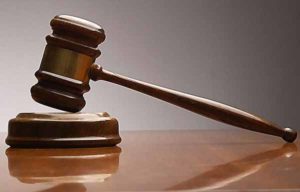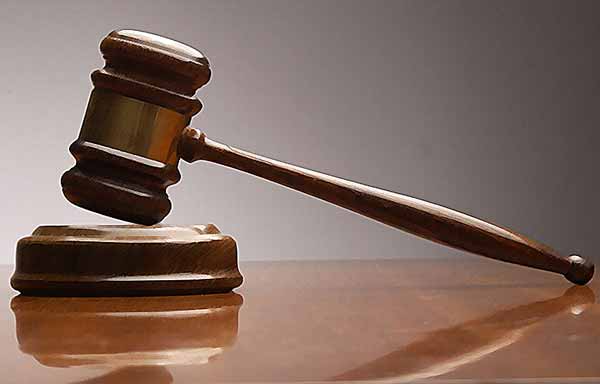 Florida House of Representatives Approves Medical Malpractice Bill
Last week, Florida's House of Representatives approved a business-backed bill that will shift the state's test for the admissibility of expert witness testimony from the Frye standard to the Daubert standard.  Approximately 28 other states and the federal courts use this tougher standard, which critics say would pose a challenge for patients who pursue medical
Read More