You can sue a doctor, nurse, hospital, or another healthcare facility for medical malpractice.
When you hear that someone has filed a lawsuit for medical malpractice, you might assume that the defendant is a doctor. However, you can file a lawsuit against someone other than a doctor if they harmed you by committing medical negligence. Your state's laws will determine which medical professionals and healthcare facilities can face lawsuits for their actions.
If you are considering filing a lawsuit, the attorneys at Medical Malpractice Help can help you determine if the liable party can be sued for medical malpractice. Call us at 888-526-8947 to set up a free consultation about whether your case qualifies for a lawsuit.
Who Can Be Sued for Medical Malpractice?
Most healthcare professionals could face a lawsuit if we can determine that they committed medical malpractice.
Doctors
Medical malpractice lawsuits frequently focus on physicians. If you suffered measurable harm from a doctor's medical negligence, you can file a claim or lawsuit for malpractice.
For example, if a doctor fails to diagnose a medical condition that another reasonable physician would have identified, the patient could file a lawsuit and request economic and non-economic damages.
Nurses
Some states allow you to sue a nurse in a nursing malpractice case. In other states, however, you must sue the doctor or hospital.
A nurse could commit malpractice if they harmed someone by failing to perform their duties as a competent nurse typically would in the situation. Examples of nursing malpractice include giving a patient the wrong medication, or not taking prompt action when necessary.
Pharmacists
A pharmacist can be liable if they fill a prescription incorrectly. In some states, pharmacists have additional responsibilities, such as:
Checking with the doctor if the pharmacist thinks the medication could cause harm to the patient;
Looking for harmful drug interactions if a patient is taking several drugs;
Evaluating whether the prescription is appropriate given the patient's medical history; and
Warning the patient of possible side effects of the drug.
Hospitals
When a hospital employee harms someone through negligence while doing a job-related medical task, you can sue the hospital. Nurses and medical technicians can create legal liability for the hospital. A hospital can be liable if it allows obviously incompetent people to have staff privileges.
If, however, the person suffers injury or illness from negligence that is not medical, the claim will be for standard negligence, not medical malpractice. For example, if you get food poisoning from the hospital cafeteria, you might have a negligence claim, not a medical malpractice case.
Urgent Care Centers
Even though urgent care centers do not provide the same level of trauma care as an emergency room, these facilities can be liable if they harm someone through medical negligence.
Common reasons victims sue urgent care centers are for:
Misdiagnosis;
Incorrect or incompetent treatment;
Failure to transfer a patient who needs a higher level of trauma care to another facility;
Failure to report; and
Failure to follow up on a patient.
What If I Suffered Harm Because of a Medical Device or a Prescription Drug?
You might be able to sue other parties if you suffered adverse effects from a prescription drug or a medical device. The legal theory under which you can sue, however, sometimes is not medical malpractice.
Medical Devices
Sometimes a patient has an adverse outcome because of a medical device. For example, many people who had hip replacement surgery experienced failure of the devices, tissue damage, and allergic reactions to some of the component parts.
In a case like this, we might be able to sue the device maker, the surgeon, or both parties. If the device was defective, we can sue the manufacturer under the legal theory of products liability. If the medical community knew there were problems with the components, but your surgeon used the parts anyway and failed to warn you of the risks, we can sue them for malpractice.
Prescription Medications
Some prescription drugs have dangerous side effects, like blood thinners that can cause severe internal bleeding. If you suffered harm from a medication side effect, we might be able to sue the drug maker for putting a defective product on the market. If your doctor knew or should have known about the side effect, did not warn you of the risk, and prescribed the drug to you, we can sue them for medical malpractice.
What Do I Have to Prove If I Sue Someone for Medical Malpractice?
For a medical malpractice action, you must establish that you were a patient of the liable party. You must also show that you experienced measurable harm because they violated the standard of care.
How Can I Talk to a Lawyer About Filing a Lawsuit?
If you think that you or someone close to you might be the victim of medical negligence, the lawyers at Medical Malpractice Help will be happy to evaluate your claim to see if you have a case.
---
News Articles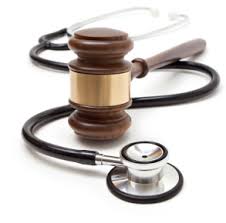 West Virginia Jury Finds Doctor Negligent & Awards Plaintiff Nearly $5.8 Million
Early in 2014, Dominique Adkins underwent an operation to have her thyroid gland removed at a hospital in Charleston, West Virginia. Adkins, 38 at the time, came out of the operation unable to speak and in severe pain. According to a medical malpractice lawsuit, filed in March 2016, her doctor allegedly impaired critical nerves in
Read More
13 Signs You Need to Hire a Hospital Negligence Lawyer in Florida
Have you or a loved one suffered injuries or harm while receiving medical treatment at a hospital in Florida? Hospital negligence, also known as medical malpractice, occurs when healthcare professionals fail to provide patients with the appropriate level of care, resulting in injury or harm. This can happen in various ways, from misdiagnosis and medication
Read More