Find out what a breech baby is and how it can lead to a medical malpractice lawsuit.
"Breech baby" refers to a situation in which a baby is positioned with his or her feet down rather than head down during delivery. It happens in about 3-5% of pregnancies and can lead to many complications, including the cutting off of the baby's oxygen supply via the umbilical cord. A doctor has a duty to recognize a breech baby and take precautions to ensure a safe pregnancy.
If a baby is delivered in the breech position and suffers injury or harm, the parents may have grounds for a medical malpractice lawsuit against the doctor. A malpractice lawyer from Newsome | Melton can help. For a free case evaluation, call 888-526-8947.
Liability for Complications from a Breech Delivery
Babies spend most of their gestation in the feet-down position. But in a normal, healthy pregnancy, the baby turns during the final weeks of pregnancy, positioning his or her head down to prepare for birth. In the rare case this step does not happen, a medical practitioner must act to promote a safe delivery. The doctor's options include trying to manually turn the baby or, failing that, ordering a C-section delivery.
If your baby remains in the breech position late in pregnancy, your doctor should be able to feel through your stomach that the baby has not yet turned. A doctor who fails to take this step and hence does not realize a breech birth is taking place when labor begins has likely committed negligence. The same is true for a doctor who recognizes a breech baby but does not take aggressive enough steps to respond to the situation.
Risk Factors That Increase the Chance of a Breech Baby
Several risk factors make certain women more likely to deliver breech babies, including:
Multiple past pregnancies
Multiple babies in one pregnancy
Previous premature births
Too much or too little amniotic fluid
Uterine complications, such as fibrosis or an abnormal shape
Placenta previa
If you have one or more of these risk factors, your doctor should recognize it and be vigilant about screening you for a breech pregnancy as your due date approaches. A doctor who fails to take this step may be liable for malpractice if a breech delivery occurs and leads to the baby's harm.
Call Newsome | Melton Today for a Free Breech Baby Medical Malpractice Evaluation
The medical malpractice lawyers at Newsome | Melton can help you recover damages from your doctor. If your baby suffered injuries from a breech delivery, we want to hear from you. We offer a free consultation and work on a no-win-no-fee basis. Call us at 888-526-8947 to speak with a team member today.
---
Breech Baby - Frequently Asked Questions
How Long Do Medical Malpractice Cases Take?
How long medical malpractice cases take depends on a variety of factors, like the complexity of the situation or severity of the victim's injuries. Settling a claim could take anywhere from a few months to several years. Your case could settle at any one of multiple stages, or it could go to trial. For more information
Read More
How Much Compensation Are You Entitled to for Misdiagnosis of Cancer?
You could recover damages if a doctor misdiagnosed or failed to diagnose cancer in you or a loved one. Though it is impossible to estimate a dollar amount without knowing more details, many settlements or judgments total hundreds of thousands or even millions of dollars. When patients present symptoms associated with cancer and doctors fail
Read More
---
Breech Baby - News Articles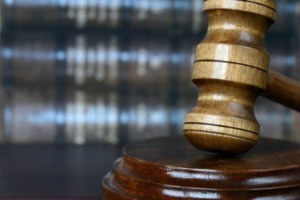 Arkansas Doctor & Medical Center Found Negligent for Infant's Brain Damage; Family Awarded $46.5 Million
After a two-week medical malpractice trial, an Arkansas jury awarded more than $46 million in damages to the family of two-year-old Kara Smalls. The jury found that the brain damage sustained by the toddler could have been avoided if not for the negligence of Dr. Jonathan Lewis and the Ouachita County Medical Center in Camden,
Read More
Utah Jury Finds North Canyon Care Center Negligent in Medical Malpractice Lawsuit; Awards Family $1.83 Million
On August 11, 2012, Morley Reed Sprague was rushed to the hospital. He was suffering from sepsis, a potentially lethal condition stemming from a severe infection, and a urinary tract infection. Sprague, then 57, had been suffering from MS for nearly two decades and in 2012 he was confined to a wheelchair. After a 12
Read More