NC Court of Appeals Reinstates Negligence Lawsuit Against Duke Surgeon & Hospital
NC Court of Appeals Reinstates Negligence Lawsuit Against Duke Surgeon & Hospital
In 2012 Marjorie C. Locklear, then 75 years old, suffered a heart attack. After consulting with Dr. Matthew S. Cummings at the Southeastern Medical Center of Lumberton, she opted for cardiovascular surgery. According to a lawsuit filed on behalf of Locklear, Cummings and the staff at Southeastern did not secure her to the operating table causing her to fall during the surgery. The lawsuit claims the incident occurred "while the Plaintiff was opened up and had surgical tools in her." Her lawyer told the court that the fall caused Locklear to suffer from a concussion, double vision, a jaw injury, and bruises down the left side of her face and body.
The lawsuit was initially dismissed in 2016 because of a legal procedure error, but the North Carolina Court of Appeals has reversed the dismissal and the case will be heard. Early last year, Superior Court Judge Greg Ball ruled that Southeastern did not receive lawful notice of the lawsuit and the Court of Appeals upheld that ruling. But a panel of three judges reinstated the suit against Dr. Cummings, the Duke University Health System, and the Duke University Affiliated Physicians, who managed and ran the cardiology department at Southeastern.
The charges against Duke and Cummings were originally dismissed because Locklear and her lawyers filed for negligence, not as a medical malpractice lawsuit. They did not go through the correct channels or follow the legal procedure for a malpractice lawsuit yet it appeared to be a malpractice case. This may have been done purposefully to avoid the tort reform law that caps malpractice damages in North Carolina. A law that prevents many law firms from being able to take on similar cases.
Judge Robert N. Hunter Jr. and Judge Ann Marie Calabria voted to allow Locklear to sue for ordinary negligence and not malpractice. Judge Philip Berger Jr. disagreed and voted for upholding Ball's original ruling that the case should've been filed as a medical malpractice lawsuit. If the majority had agreed and the suit was deemed a malpractice case, as Duke and Cummings argued for, the lawsuit would have been dismissed because Locklear and her lawyers did not follow the correct protocol.
Due to the 2-1 decision by the Court of Appeals the case will now go to the North Carolina Supreme Court.
---
Frequently Asked Questions
Can A Person Recover from Locked-In Syndrome or Is It Reversible?
The overwhelming majority of patients with locked-in syndrome never make a full recovery. Most never make any improvement, even a small or incremental one. There are cases of patients completely reversing the condition, but they are exceedingly rare and usually happen because the underlying cause is treatable and gets addressed within hours of onset. Somewhat
Read More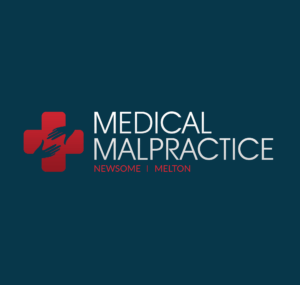 Is X-Ray Overexposure Considered Medical Malpractice?
Since their implementation within the medical field, X-Rays have been an important diagnostic tool for medical professionals. Being able to view an image of the internal structure of a patient is an invaluable aid for both diagnostics and operative care. X-rays use radiation in order to produce an image. While all radiation is dangerous in
Read More