Pennsylvania Judge Approves $4.5 Million Geisinger Settlement
On February 29, 2016, Andrew J. Martin, then 70 years old, was brought into the Geisinger Wyoming Valley Medical Center, located in Wilkes-Barre, Pennsylvania. Margaret Martin, his wife, and their three children, were under the impression that he would be quickly returning from the hospital in good health. But after spending 77 days at the medical center he died from an undisclosed cause.
The Martin family then hired a law firm to file a medical malpractice lawsuit against Geisinger Wyoming Valley and Geisinger Clinic. But before the suit was filed, attorneys from Geisinger approached the firm representing the Martin family to discuss a settlement. Legal documents submitted to a Pennsylvania court show that the two parties negotiated for several months before they finally came to an agreement.
Judge Lesa S. Gelb reviewed and approved the terms of the $4.5 million settlement. The resolution stipulates that $2.52 million will be paid to the estate of Martin, in addition to $163,000 to cover past medical expenses. Because the medical malpractice lawsuit was never filed, the cause of death and alleged medical malpractice was never made public.
The lawyers representing Martin's estate claimed to have spent more than 1,000 hours digging into around 19,000 pages documenting Martin's 11-week stay at Geisinger. The judge agreed to the terms, which stipulates that $3.5 million is to be paid within 20 days and the remaining $1 million by the end of the year. The attorney representing Geisinger did not contest the structure of the settlement.
"Counsel was able to achieve the extraordinary result obtained through a tremendous amount of work, skill, individual attention and dedication to the case and to the Martin family," wrote one of the attorneys representing the plaintiff.
---
Frequently Asked Questions
How Functional Can You Be With An Incomplete Form of Locked-In Syndrome?
You cannot be physically functional with an incomplete form of locked-in syndrome. Most locked-in syndrome patients never regain mobility in their face, speech, or other body movements. However, there have been rare cases where an individual improves if the underlying cause is treated. For example, shrinking a tumor that caused the disorder could increase functionality.Cognitively,
Read More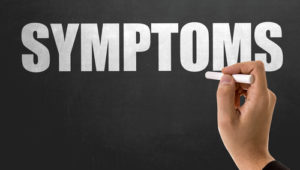 What Are The Symptoms Of Locked In Syndrome?
The main symptom of locked-in syndrome  is paralysis of every voluntary muscle in one's body except those controlling eye movement. It is the equivalent of having quadriplegia along with no movement in the facial muscles, diaphragm, or intercostal muscles, making it impossible to swallow or even breathe without assistance. Locked-in syndrome does not, however, affect
Read More