You might be able to bring a medical malpractice lawsuit if a doctor prescribed the wrong drug for you.
In some cases, you can sue a doctor for medical malpractice that prescribed the wrong medication. Whether or not the doctor is liable for your compensatory damages depends on why you received the incorrect medication.
Who Is Liable If My Doctor Did Not Read or Notice Information in My Medical Chart?
If your doctor ignored important medical information in your files about a drug allergy or specific medical condition, they may have committed malpractice.
Your physician is responsible for reading the information in your chart and understanding when it is appropriate to choose a different medication for you. You may be a victim of medical negligence if your doctor failed to take these steps, prescribed you a harmful medication, and you suffered injuries or illness.
What If My Physician Did Not Know Enough About the Drug?
If your doctor prescribed medication without knowing enough information to determine if it was a wise choice—and you experienced an adverse reaction or another problem—you might have a valid malpractice claim. For example, if the prescribing information warned of side effects, complications, and different adverse reactions to the medication, but the doctor did not study them, remember them, or apply them to your situation, they could be liable for your losses.
What If My Doctor Was Not Aware the Drug Posed Dangers?
This situation could happen if you have an underlying condition that made the medication a poor choice for you, but you did not tell the doctor or staff. Some patients forget to share this information with their doctors, they are too embarrassed to discuss it, or they feel it is irrelevant.
Another possibility is that the drug had an adverse interaction with something else you were taking, like an herbal supplement. Some patients do not tell the doctor about the herbal supplements because they do not think it could impact the doctor's decisions in their case.
In these circumstances, the doctor's liability will depend on the specific facts. If the physician or staff failed to ask you about any pre-existing conditions or alternative supplements, you might have a claim.
What Happens If the Drug Manufacturer Did Not Tell the Doctor All the Risks of the Medication?
There have been instances in which a drug manufacturer provided incorrect information about a drug, either intentionally or unintentionally. If the manufacturer minimized the risks of a medication or failed to disclose side effects, the company could be liable for any resulting damages.
What If the Pharmacy Filled the Prescription Wrong?
If the doctor prescribed one drug, but the pharmacy filled the prescription with a different medication, liability will depend on who caused you to get the wrong drug. If the doctor's writing was illegible, the pharmacist should have contacted them before filling the prescription to ensure you received the correct medication. If the handwritten words looked like a different drug, and a qualified medical expert would conclude that the pharmacist was not negligent, the doctor might be at fault.
What Do I Have to Prove in a Medical Malpractice Case Involving Prescription Drugs?
To make the case that your physician committed medical malpractice when prescribing a medicine for you to take, these four of elements must be true:
You had a doctor-patient relationship with the physician who prescribed the drug;
That doctor had a duty of care toward you;
They breached the duty of care and
The breach caused or directly contributed to your harm.
As an example, imagine you went to your regular primary care physician for treatment for a severe sinus infection. This appointment establishes a doctor-patient relationship. Because of that relationship, the physician has a duty of care toward you.
If you suffer from high blood pressure, your doctor failed to notice this, and they prescribed a strong decongestant, they could be liable if that medication increased your blood pressure. This could represent a breach of the duty of care. Your doctor would be liable for any harmful reaction you suffered as a result of this breach.
What Should I Do If My Doctor Prescribed the Wrong Medication?
If you believe you have a valid malpractice claim against your doctor, the legal team at Newsome | Melton can help. We can evaluate your situation and tell you if you might have a medical malpractice claim.
---
Legal Information - News Articles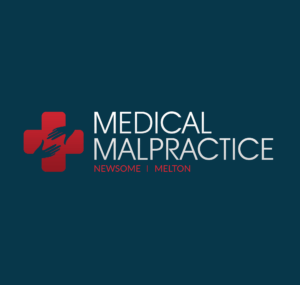 The Law of Medical Malpractice in New Mexico: A Survey of Basic Considerations
This article provides an overview of New Mexico medical malpractice law. Lawmakers in the Land of Enchantment have fashioned a distinctive medical malpractice system whose signature features include a state malpractice insurance fund, strict limits on monetary damages, and a mandate to obtain a medical review panel's opinion before filing suit. Because it is useful
Read More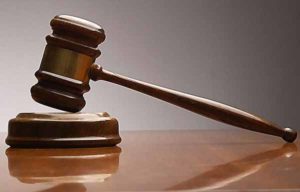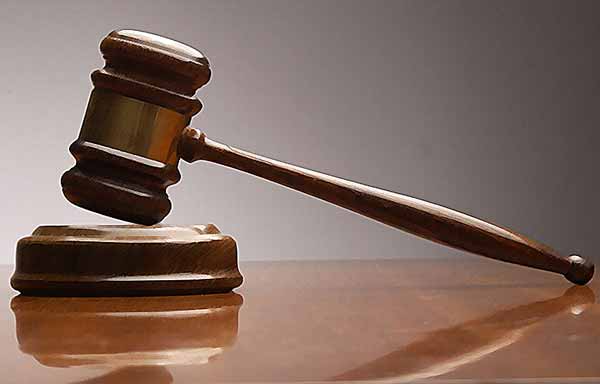 Debunking Medical Malpractice Fallacies: Three Popular Defense Myths
Several myths about medical negligence and malpractice suits have become popular recently, particularly as healthcare and insurance costs continued to be a major focus of economic and political debate.  Below are three of the major myths tort reform proponents use to help push their agenda to limit the ability of injured patients to seek compensation
Read More