Many healthcare providers can be sued for medical malpractice.
When most people think of medical malpractice, they think of doctors. Perhaps the surgeon made a mistake during a procedure or the physician prescribed the wrong medication and made a patient sick.
However, doctors are not the only healthcare professionals that can be liable for medical malpractice. Nurses, anesthesiologists, or other healthcare providers can be found liable for malpractice as well.
Like doctors, nurses owe a duty of care to patients in their charge. The anesthesiologist during a surgical procedure also has a duty of care when administering sedatives and other drugs in preparation for the procedure.
If you suffered an injury at the hands of a medical provider who you feel was negligent or did not provide adequate care, you might have a case. A medical malpractice lawyer from Medical Malpractice Help can help you protect your rights and win the fair compensation you deserve. To schedule a free case evaluation with a member of our team, call 1-855-MED-ASKS today.
Which Medical Professionals Can Be Liable for Medical Malpractice?
As a general rule of thumb, a medical professional who has a duty of care to a patient and subsequently breaches that duty of care may be liable for medical malpractice. This is typically true whether the liable party is a doctor or not.
Nurses
Nurses are medical professionals. In many cases, patients actually receive more hands-on care from a nurse than from a physician. Nurses administer medications, monitor vital signs, and carry out other activities that can significantly impact patients' outcomes and even have life-or-death ramifications.
If a nurse fails to uphold their duty of care to a patient, catastrophic consequences may result. In cases like this, patients can file a lawsuit against a nurse for medical malpractice.
Hospitals
Hospitals have vicarious liability for the actions of employees, agents, and others, which may include the doctors, nurses, and other professionals who treat patients at their facilities. Additionally, if the hospital where you experienced malpractice did not adequately screen, train, or monitor its employees, you may also be able to sue the hospital for its own independent negligence.
Physical Therapists
Because physical therapists perform an important function, they must uphold the same standard of care as other types of physicians. Otherwise, they could be liable for physical therapy malpractice.
Chiropractors
Chiropractors practice a different type of care from medical doctors. However, they can still be sued for chiropractic malpractice if their negligent actions cause harm to a patient.
Pharmacists
Prescription drugs can save lives. However, if they are prescribed and administered improperly, these medications can hurt and even kill. It is critical for pharmacists to carry out their work duties with the utmost of care. Failure to do so can result in a medical malpractice claim or general negligence claim, depending on the jurisdiction-specific laws.
How Can a Lawyer Help Me in a Medical Malpractice Case?
At Medical Malpractice Help, we help our clients hold healthcare providers liable and fight for fair compensation for their medical malpractice injuries.
We focus on medical malpractice law and understand how to work through the process efficiently and effectively. Our goal is to build a thorough, compelling case that shows how you received inadequate or substandard care, and how that poor care resulted in injuries and quantifiable damages.
First, we have to demonstrate that a duty of care existed. We do this by pointing to an existing professional relationship between you and the provider, or a similar agreement to provide medical services.
Next, we prove that the provider breached their duty of care. We often must show that a reasonable professional would have acted differently than they did regarding the event in question.
After that, we show how the provider's breach of care caused your injury.
Finally, we provide proof of the damages, both economic and non-economic, that resulted from your injury.
---
News Articles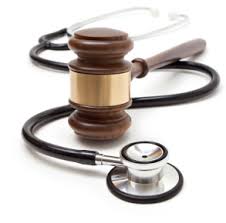 Providence Jury Awards $40 Million to Man Who Lost His Leg
Peter Sfameni's health was declining quickly. His lower back was in constant agony, his weight was rapidly declining, and he was always tired. Finally, at the end of 2010, he became so concerned with his condition that he went to the emergency room at the Rhode Island Hospital. Doctors initially believed that Sfameni might be
Read More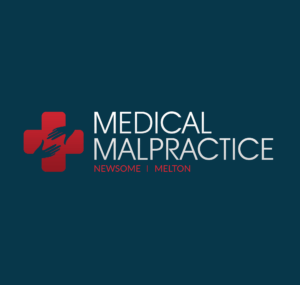 Ohio Jury Finds American Health Network Negligent for Wrongful Death; Family Awarded $5.2 Million
David Robinson was just 35-years-old when he found blood in his stool. He decided to visit a clinic, staffed by the American Health Network, a private physician group practice that operates in more than 70 offices in Indiana and Ohio. According to a medical malpractice lawsuit, filed on behalf of Robinson, because of the physician
Read More