Cognitive functions are not always impaired by locked-in syndrome.
Cognitive functions are not always impaired by locked-in syndrome. Many locked-in syndrome patients can have normal cognitive functions such as reasoning and memory. He or she can hear, think, and see but are paralyzed except for limited eye movements. Each case is unique, but for the most part, locked-in syndrome victims keep their cognitive functions.
Several Conditions Can Lead to Locked-In Syndrome
Locked-in syndrome is often caused by bleeding in the brainstem. Typical causes of bleeding brainstems include:
Traumatic brain injury
Brainstem stroke
Infection
Tumor
Medication error or overdose
Negligence Can be a Contributing Factor
Medical negligence can be a contributing factor for locked-in syndrome. This negligence might be in the form of:
Inaccurate diagnosis
Failure to treat a stroke, brain injury, or infection
Misuse or improper dosage of medications
Unsanitary hospital conditions
Human error
Inadequate staff training or supervision
There Is No Cure for Locked-In Syndrome
Locked-in syndrome patients can live with ongoing medical care. There is currently no cure. Locked-in syndrome is a rare disorder that affects both men and women. There is not enough information to estimate the average life expectancy. Some patients can link their eye movements to a computer program. This lets them communicate with family and caregivers.
Despite Retaining Cognitive Functions, Locked-In Syndrome Patients Need Constant Medical Care
Although a few victims gain rudimentary movement, most stay paralyzed for the rest of their lives. Locked-in syndrome patients need 24/7 medical care for all basic life functions. He or she must have special equipment and trained caregivers including:
Respiratory (breathing) support
Feeding and digestive tract aid
Skilled care to prevent complications (for example, lung and urinary tract infections, blood clots, and bed sores)
Speech therapy to develop communication with eye blinks or vertical eye movements
Physical therapy to prevent muscle atrophy or contractures (shortening of the muscles)
Emotional or spiritual support for patients and family members
Locked-in Syndrome Can Devastate a Family Emotionally and Financially
This constant, lifelong care can easily bankrupt a patient and their family members. It is even more distressing if the condition is because of medical error or negligence. Newsome | Melton offers medical malpractice help on a contingency fee basis. We do not charge attorney fees unless and until we are successful in recovering compensation.
If We Determine Medical Malpractice Is a Factor, We Will Pursue Compensation
In the past 20 years, Newsome | Melton has recovered more than $584 million in compensation for injured and disabled clients. We have seen how medical negligence creates enormous physical, mental, and financial losses. While we cannot erase the reality of locked-in syndrome, we can ease your financial burden. We will seek recoverable damages on behalf of your loved one.
We pursue compensation for related expenses such as:
Doctors, nurses, and other medical professional services
Hospitalization
Medical equipment
Prescription drugs
Skilled nursing facilities
Lost earning ability given normal life functions and expectancy
Pain and suffering
Mental anguish
We Are Medical Malpractice Lawyers Who Handle Locked-In Syndrome Cases
Not all law firms represent catastrophically injured clients and their families. At Newsome | Melton, helping those who are suffering because of medical negligence is our entire focus. We start with a free case review for indications that medical malpractice is a factor. Our team of legal and medical professionals then gets to work for you. There are several steps in this phase that might include:
Examination of medical records including current and past conditions
Interviews with medical professionals and specialists
Calculation of expected lifetime costs and other damages
Review of hospital and/or medical professional procedures
Research into case law and legal precedence
Let Us Negotiate with the Insurance Company
Medical professionals and hospitals carry medical malpractice insurance. Locked-in syndrome victims and families are often overwhelmed with financial concerns. Insurance companies will try to settle for as low an amount as possible. Should you accept any payment, you give up the chance to file a medical malpractice lawsuit in the future.
We Get Results
Medical professionals and hospitals prefer to settle these claims out of court. The health professionals realize that jurors are sympathetic to locked-in syndrome victims and family members. The locked-in syndrome lawyers at Newsome | Melton will negotiate for a fair insurance settlement. If this fails, we will file a medical malpractice lawsuit and take your case to court. You pay no attorney fees unless we recover compensation.
---
Brain Injury - News Articles
Oregon Family Files a Medical Malpractice Lawsuit Against the St. Charles Health System
After nine months of waiting, Angela Marchant went into labor on July 22, 2016. She was rushed into the St. Charles Family Birthing Center, located in Bend, Oregon. The center is operated by the St. Charles Health System, which is one of the largest providers of medical care in the state of Oregon. According to
Read More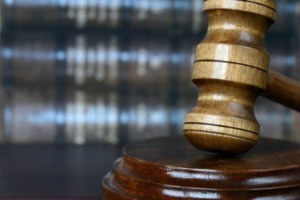 Two New Jersey Doctors Found Negligent; Infant's Family Awarded $45 Million
After a four-week trial, a New Jersey jury in Gloucester County found that the negligence of two emergency room doctors led to the continued abuse of an infant, who suffered permanent brain damage as a result. The jury awarded the child's mother $45 million in damages because the doctors failed to diagnose the child's broken
Read More