Understand the steps you should take before calling a medical malpractice lawyer and opening a claim.
Malpractice cases are notoriously complex and difficult to litigate, so it is essential you go about it the right way. In most medical malpractice situations, there are a few things you should consider doing before calling a medical malpractice lawyer and filing suit:
Learn about the statute of limitations in your state
Talk to the responsible party
Contact the medical licensing board
Get an evaluation from another doctor in the same field
Call a medical malpractice lawyer for a free case review
Following these steps can help ensure you are prepared for your initial consultation and will assist you in building a strong case that supports your claim for compensation.
Know the Statute of Limitations in Your State
Before you do anything else, you need to know the statute of limitations on medical malpractice lawsuits in your state. If you let the statute expire, then in most instances you will lose your right to recover compensation regardless of the strength of your case. If the statute of limitations is nearing, a medical malpractice lawyer can help by filing a quick lawsuit to ensure your initial filing is made before the deadline has elapsed.
Talk to the Doctor or Healthcare Professional You Believe Is Responsible
Consider contacting the healthcare provider you believe is responsible for your medical malpractice injury. This can help shed more light on exactly what happened and documents the connection between their actions and your injuries for further consideration as you build your case in the future.
Contact the Medical Licensing Board
Contact the appropriate medical licensing board that regulates the responsible party. If the board feels that your claim has merit, it may decide to censure, fine, or suspend the doctor or healthcare provider. Such an action can strengthen your case.
Even if the board decides not to take punitive action against the provider, it can advise you on how best to go about taking legal action and recovering damages. Also, by contacting the licensing board, you show that you have taken a formal step toward documenting what happened.
Get an Evaluation From Another Doctor
Many states require you to get an evaluation from another doctor before you file a medical malpractice lawsuit. In these states, the evaluation must certify that your case has merit. Even if you do not live in a state where it is required, a medical evaluation is still a good idea. It can strengthen your case by producing a record of your injuries and possibly a professional opinion that they resulted from malpractice.
A doctor can review your existing medical records, conduct an evaluation of your injury, provide a diagnosis, and then draft a statement explaining how the previous doctor's actions likely led to your current condition.
Get a Case Evaluation From a Medical Malpractice Lawyer
A medical malpractice lawyer can help by conducting an independent investigation of your case. This includes an examination of your medical records, the doctor's professional record, and supporting information. If the statute of limitations is close to expiring, the lawyer can also take quick legal action to stave it off.
Many medical malpractice lawyers, including the team here at Newsome | Melton, work on a no-win-no-fee basis. This means that we do not get paid until you recover damages from your doctor or healthcare provider. This reduces the financial risk of hiring a lawyer.
Other ways a medical malpractice lawyer can help you include:
Managing communications. This can help reduce the back-and-forth between you and all the other parties involved in your case and give you more time to focus on your recovery.
Negotiating your settlement. We can fight for a fair settlement that equitably compensations you for your damages. If we are unable to come to a reasonable arrangement, we will protect your right to compensation in court.
Meeting deadlines. We can ensure that your case stays on track at every step of the process. Our team will also keep you up-to-date on the latest developments and make sure you know where we stand at all times.
---
Legal Information - News Articles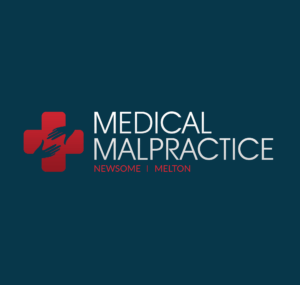 The Law of Medical Malpractice in New Mexico: A Survey of Basic Considerations
This article provides an overview of New Mexico medical malpractice law. Lawmakers in the Land of Enchantment have fashioned a distinctive medical malpractice system whose signature features include a state malpractice insurance fund, strict limits on monetary damages, and a mandate to obtain a medical review panel's opinion before filing suit. Because it is useful
Read More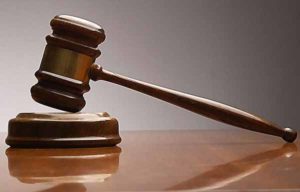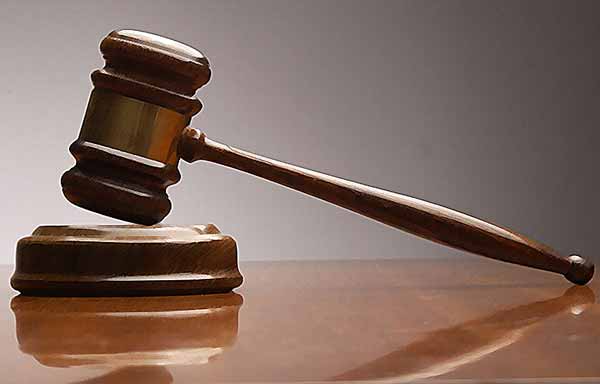 Florida House of Representatives Approves Medical Malpractice Bill
Last week, Florida's House of Representatives approved a business-backed bill that will shift the state's test for the admissibility of expert witness testimony from the Frye standard to the Daubert standard.  Approximately 28 other states and the federal courts use this tougher standard, which critics say would pose a challenge for patients who pursue medical
Read More