If you or a loved one suffered an overdose from medical negligence, you may be entitled to compensation.
If a medical professional or facility caused an overdose, this could be an act of medical negligence. A hospital, doctor, or any other healthcare professional who causes injury to a patient through negligence or omission is considered medical malpractice. This negligence might be an error in diagnosis, treatment, aftercare, or health management.
Taking more than the normal or recommended amount is an overdose. An overdose can be deliberate or accidental. Please note that medical negligence could lead to an overdose of any drug, but the primary focus of this webpage is opioid overdoses.
How Medical Negligence Could Lead to an Overdose
Doctors and other healthcare providers must explain the risks of taking opioids. Although opioids can be an effective part of a pain management program, some healthcare providers are careless in prescribing and checking their patients.
Victims and Family Legal Rights
Patients who suffer an overdose from medical negligence might be entitled to compensation for damages such as medical bills and mental anguish. If the patient passed away from an overdose, it is possible that surviving family members can file a wrongful death claim or lawsuit.
Survivors of an overdose or family members should know their legal rights. A medical malpractice lawyer who accepts opioid overdose cases can provide this information.
Medical Negligence Factors in Opioid Abuse and Overdose
Opioids are extremely addictive. Doctors and other medical providers must be prudent in prescribing them to patients. They must regularly check patients who take opioids for an extended period to make sure patients are not abusing or misusing their medicine.
The Centers for Disease Control and Prevention (CDC) warns that anyone could become addicted to opioid and subsequently overdose. Certain groups of people are at higher risk, including patients who are:
Age 65 and older
Have medical conditions such as sleep apnea, and impaired kidney or liver functions
Are inconsistent with dosage
Combine opioids with alcohol and other drugs
Any patient who takes opioids is at risk for overdose in certain situations. These include:
Prescription too potent for their age and health
Incorrectly filled by a pharmacist
Inappropriate medication for a condition
Inaccurate doses from hospital or facility staff
Prescription Opioid Abuse Is a National Crisis
According to the National Institute on Drug Abuse (NIDA), more than 130 Americans overdose on opioids every day. In 2017, the NIDA reported 47,000 deaths from this highly addictive painkiller. The U.S. Department of Health and Human Services estimates that 40 percent of opioid overdose deaths are from prescription opioids. These includeOxyContin®and Vicodin®.
Free Consultation
If you or a loved one experienced an opioid overdose due to medical negligence, please call Newsome | Melton at 888-526-8947 for a free consultation.
---
Overdose - Frequently Asked Questions
Can Patients Sue For Injuries From Gastric Banding?
What is Gastric Branding? Gastric banding is a surgical procedure which was approved for use by the Food and Drug Administration in 2001 as a means for helping obese patients successfully manage their weight. The procedure is usually only recommended for those with over 100 pounds in extra weight, with a body mass index exceeding
Read More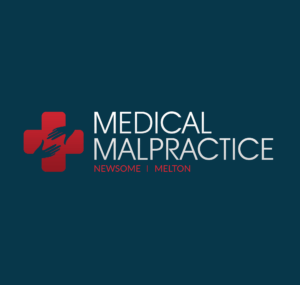 Can Patients Sue For A Hospital Acquired Infection?
Whenever one visits a medical clinic, hospital, or other related facility, they run the risk of acquiring a hospital acquired infection, which is another term for an infection that one picked up or developed within a medical unit such as a hospital. Studies have shown that up to five percent of patients who enter a
Read More
---
Overdose - News Articles
Wisconsin Appellate Court Rules $750,000 Medical Malpractice Cap Unconstitutional
Wisconsin Appellate Court Rules $750,000 Medical Malpractice Cap Unconstitutional A lawsuit filed on behalf of Ascaris Mayo was brought before a three-judge panel at Wisconsin's First District Court of Appeals and they ruled that the state's cap on non-economic medical malpractice damages is unconstitutional. Six years ago, Mayo, then 51, was brought into the Columbia
Read More
New York Woman Files Medical Malpractice Lawsuit Over Alleged Cancer Misdiagnosis and Unnecessary Breast Removal
New York Woman Files Medical Malpractice Lawsuit Over Alleged Cancer Misdiagnosis and Unnecessary Breast Removal More than 200,000 women were diagnosed with breast cancer in 2015, including Eduvigis Rodriguez. She was 49 years-old when she noticed a lump in her left breast. Based on a biopsy performed at Mount Sinai Beth Israel Hospital in New
Read More