Understand what a pro se litigant is in a medical malpractice lawsuit and why it is not a good idea to file a lawsuit pro se.
A pro se litigant in a medical malpractice case is someone who acts as his or her own attorney. Pro se is Latin term meaning "for oneself" or "on one's own behalf." You do not have to be a licensed attorney to represent yourself in a medical malpractice lawsuit. A law license is required only for representing another party in a court of law.
Disadvantages of Filing a Medical Malpractice Lawsuit Pro Se
Why not file a medical malpractice lawsuit pro se? There are several reasons.
The Complexity of Medical Malpractice Law
First, medical malpractice is a complex, contentious, constantly evolving area of civil law. Even lawyers who do not specifically focus on medical malpractice often know little about it, so it stands to reason that a non-attorney will struggle, too. This is especially the case when you consider that most doctors and hospitals — your likely opposition — have highly skilled, highly paid attorneys on staff. Their familiarity with this area of law may give them an edge over someone who is representing themselves.
The Potential Money at Stake
Second, medical malpractice lawsuits tend to involve significant sums of money. The opportunity cost of not hiring a medical malpractice lawyer can therefore be particularly large. We encourage victims considering pro-se litigation to honestly consider whether they are likely to benefit from the knowledge and experience of an attorney who works on cases like yours for a living and will know exactly what to expect, what strategies have worked in the past, and what approaches have never worked before.
The Difficulty of Winning
In order to win your medical malpractice lawsuit, you have to know when your case is strong enough to emerge victorious in court and when you should push for an out-of-court settlement instead.
Even when doctors and hospitals feel they can win a jury verdict, many are willing or even eager to settle out of court, often for a substantial amount. Settling lets them avoid the time, cost, energy, and reputational damage that comes with a protracted trial. A good attorney knows when to settle and how to handle the negotiation process.
Call 888-526-8947 for a Free Medical Malpractice Case Evaluation
The attorneys at Newsome | Melton want to help you pursue your medical malpractice case. We offer a free case evaluation and work on a no-win-no-fee basis. Call us today at 888-526-8947.
---
Pro Se Litigant - Frequently Asked Questions
What Qualifies For A Medical Malpractice Lawsuit?
Medical malpractice is a very active component of the American legal system. Each year, thousands of patients suffer pain and injury from the negligence of the medical community. If you have suffered an injury at the hands of a physician or medical team, you may be thinking about a medical malpractice lawsuit. You need to
Read More
What Is Minimally Conscious State?
The Mayo Clinic defines a minimally conscious state as "a condition of severely altered consciousness but with some signs of self-awareness or awareness of one's environment." A minimally conscious state can be a transition state from a coma or a vegetative state. It is often a complication from trauma or injury to the brain, spinal
Read More
---
Pro Se Litigant - News Articles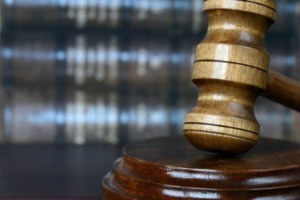 Ohio Family Sues Over Alleged Negligence that Led to the Death of Michael R. Gillen
On a Friday in April 2016, Michael R. Gillen woke up with a fever, a cough, congestion, and an aching body. That night as his symptoms worsened he was brought to the Holzer Clinic, his local medical provider in Ohio. Doctors at the clinic found that he had a temperature of 102.2 and tested him
Read More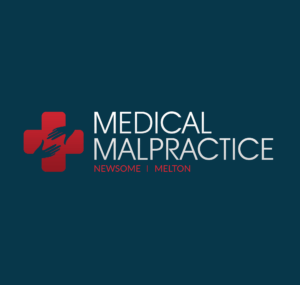 Ohio Doctor Found Liable for Medical Malpractice; Family Awarded $11.35 Million
When Lisa Ellis went into labor with her first child on April 26, 2001, Matthew Ellis, her husband, was ready. He quickly packed the car and rushed his wife and unborn son into the Aultman Hospital in Canton, Ohio. Lisa had a difficult delivery. Her son's head was facing in the wrong direction and her
Read More