Learn how you can get financial relief from your medical bills caused by medical malpractice.
If you are facing mounting medical bills because of an injury or illness caused by medical malpractice, your best option is to file a lawsuit against the responsible party or parties. You have a good chance of winning a judgment or settlement that includes money for your current and future medical bills, plus compensation for a host of other damages you have incurred. A medical malpractice lawyer can help you through the process.
But medical malpractice lawsuits do not always get resolved overnight. There is often a lag between the first hospital or doctor bill arriving in the mail and the date your settlement check comes. Sometimes that gap can be months or even years. You may have several options available to deal with your medical bills while you wait to get paid. For a free consultation with the Newsome | Melton medical malpractice law firm, call 888 526-8947 today.
How to Get Financial Relief for Your Medical Bills Caused by Medical Malpractice
If you are anticipating a medical malpractice settlement in the future but have medical bills that are due now, you have several options. In many cases, doctors or hospitals may agree to postpone some or all your bills if it looks like you have a strong case and a settlement is reasonably certain.
But if forbearance is not an option, you can look into one or more of several methods used by patients to deal with medical bills caused by medical malpractice.
Fixing Errors in Your Bill
If you have ever looked at a medical bill, it is like trying to decipher a stone tablet written in cuneiform. They often run many pages long and feature a hodgepodge of esoteric terminology even your doctor probably could not define.
So it stands to reason that many of these complex, labyrinthian bills contain errors. In fact, by some estimates, as many as nine out of 10 medical bills feature at least one mistake — and, as you can probably guess, the errors are seldom in the patient's favor.
Your attorney can help you find these errors or can refer you to someone who can. There are entire organizations built around spotting errors in medical bills, and some are nonprofits that will not charge you up front.
Asking for Hardship Assistance
If the provider sending the bill will not postpone it until your settlement arrives, it may offer hardship assistance. Hospitals and medical facilities usually provide some form of assistance to patients who cannot pay their bills in full due to a legitimate financial hardship.
A hardship assistance program may involve splitting your bill into manageable monthly payments, postponing part of the balance until a future date, or reducing or eliminating your bill altogether.
Your attorney can help you approach the biller for help and can negotiate with them on your behalf.
Negotiating a Discount
Even if you are not facing financial hardship or expecting a malpractice settlement in the future, you should always look at the total amount due on a medical bill as simply a starting point for negotiations. Many, if not most, medical facilities offer discounts to patients who simply take the time to ask for them. Depending on the facility, these discounts can be huge — as much as 75 or 80 percent.
Talk to your attorney about the possibility of a discount. He or she can help you find the right person to ask and can handle all the negotiations.
Working with an Advocate
If you cannot pay your medical bills but are receiving past due notices or collection calls, an advocate can help you put a stop to such intrusions, at least until you receive your malpractice settlement.
If you are working with a medical malpractice attorney, he or she can send your creditors cease-and-desist letters letting them know of the situation and demanding that they not contact you for money until further notice.
Your attorney may also be able to connect you with other professionals who specialize in helping medical malpractice victims, and other patients get relief from their oppressive medical bills.
The worst thing you can do when facing medical expenses is to ignore them or hope the billers will give up if you simply do not pay or respond. That is a recipe to end up with tarnished credit and possibly being sued.
The medical malpractice lawyers at Newsome | Melton can help you recover damages from the doctor, health care provider, or medical facility that injured you with their negligence.
---
Legal Information - News Articles
The Law of Medical Malpractice in Kentucky: A Survey of Basic Considerations
The Law of Medical Malpractice in Kentucky: A Survey of Basic Considerations This article provides an overview of Kentucky medical malpractice law. The Bluegrass State generally treats malpractice claims the same as other types of negligence claims, with a few important exceptions. Kentucky lawmakers have been deterred from placing a statutory maximum limit on monetary
Read More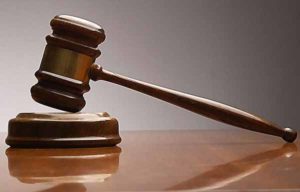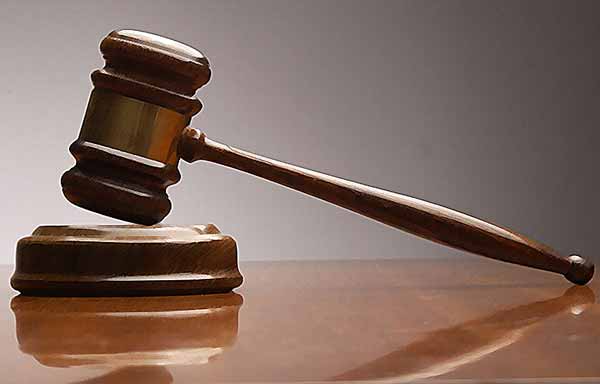 Five Lawsuits Filed In Response to Recently Enacted Florida Medical Malpractice Law
A new medical malpractice law in Florida is drawing criticism from many groups who allege the new law violates the privacy rights established in the federal Health Insurance Portability and Accountability Act, Bloomberg Business Week reports. On July 1, the day Senate Bill 1792 went into effect, five trial attorneys filed lawsuits against healthcare providers. 
Read More