Placental Abruption Definition: A Medical Emergency in Which the Placenta Prematurely Pulls Away From the Wall of the Uterus | What is Placental Abruption?
Placental Abruption – This a medical emergency in which the placenta prematurely pulls away from the wall of the uterus.
More info on Placental Abruption:
Birth Injury Malpractice Lawyer
---
Placental - Frequently Asked Questions
What Qualifies For A Medical Malpractice Lawsuit?
Medical malpractice is a very active component of the American legal system. Each year, thousands of patients suffer pain and injury from the negligence of the medical community. If you have suffered an injury at the hands of a physician or medical team, you may be thinking about a medical malpractice lawsuit. You need to
Read More
What Are Some of the Common Allegations in Malpractice Cases Involving Surgery?
More medical malpractice claims arise from surgical procedures than from any other medical field. While any number of things can go wrong during complex medical procedures, there are some common allegations in malpractice cases involving surgery. If you believe you were the victim of medical malpractice, an attorney from Newsome | Melton can help. We can determine
Read More
---
Placental - News Articles
Arizona Jury Finds Medical Center Liable For 2013 Malpractice; Family Awarded $12 Million
Esmeralda Tripp, then 42, went to see her doctor for a checkup in September 2013. Tripp was taking a prescribed blood thinner called Coumadin and she had a history of seizures. Her primary physician was concerned that her blood was actually too thin and told Tripp that she needed to go straight to an emergency
Read More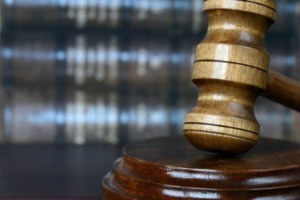 INOVA Fairfax Hospital Found Negligent for Surgical Fire; Plaintiff Awarded $5.13 Million (but Will Receive Less Than Half)
All biopsies can be scary because of the uncertainty of what they may uncover. But the procedure itself is routine and rarely causes any issues. This was not the case, however, for Beverly Wilson, who went in for a biopsy in December 2013 and left with second and third-degree burns to her face, neck, shoulder,
Read More