Learn if opioid overdose deaths due to medical malpractice are considered murder.
More than 130 Americans die each day from an opioid overdose, according to the National Institute on Drug Abuse. The U.S. Department of Health and Human Services estimates that at least 40 percent of these fatalities are from prescribed opioids, such as OxyContin and Vicodin.
In response to these alarming statistics, many states have imposed tighter restrictions on opioids. Healthcare providers could face criminal charges for improperly prescribed opioids. At least one physician is already serving 30 years to life for murder. Several others may soon follow.
More Healthcare Professionals Are Facing Penalties and Even Prison
According to CNN, in 2015, a California doctor named Dr. Hsiu-Ying "Lisa" Tseng was convicted of murder by overprescribing pain medicine. Two other doctors, whose names were not revealed in the CNN news story, also face murder charges and potential prison terms.
The U.S. Drug Enforcement Administration (DEA) is penalizing a record number of healthcare providers. In 2011, the DEA penalized 88 doctors. By 2016, that number had increased to 479.
States Respond to Opioid Crisis With Tougher Guidelines
More than a dozen states, including Tennessee, Florida, and Michigan, have imposed tighter guidelines for doctors who prescribe opioids for acute pain. In Florida, for example, doctors cannot write a prescription valid for more than seven days. Health officials hope that these increased penalties and guidelines will help curb the number of people who become addicted to opioids.
However, neither criminal charges nor state guidelines compensate opioid victims or their families for the physical, emotional, and financial harm caused by medical malpractice.
Compensation Could Be Recovered in a Medical Malpractice Claim or Lawsuit
People who are addicted to opioids will do anything to get the drug. As medical malpractice lawyers, we have seen the incredible harm caused by an opioid addiction or overdose. Although many overdose deaths can be attributed to heroin and other illegal opiates, many fatalities are due to medical negligence.
How Medical Malpractice Plays a Role in Opioid Abuse and Overdose
There are a few ways that a careless doctor can be blamed for opioid abuse or overdose.These include:
Improper dosage for a patient with consideration to age, weight, and health conditions.
Failure to warn patients about the risks of opioid use.
Insufficient supervision for signs of abuse, addiction, or overdose potential during initial prescription and refills.
Failure to prescribe non-narcotic medicine to patients with a higher risk of addiction.
Healthcare providers are expected to take "reasonably prudent" measures to protect a patient from harm. This is even more important when they are prescribing highly addictive pain relievers. Doctors and other healthcare professionals must take every precaution, particularly for people more likely to become addicted to opioids.
According to the Centers for Disease Control and Prevention, anyone taking opioids is at risk for an overdose. Those more vulnerable include:
People with addiction issues
Patients age 65 and over
Those with certain health conditions, such as sleep apnea, liver, and kidney function problems, and other impairments
People who cannot be trusted to follow dosage guidelines
How a Medical Malpractice Law Firm Can Help Recover Available Compensation
Newsome | Melton accepts medical malpractice cases, including opioid abuse and overdose. We help injured and disabled people recover compensation for damages such as medical bills, pain and suffering, and other related expenses. A medical malpractice lawyer from our firm can also help surviving members ease their financial burden by filing a wrongful death claim or lawsuit.
Most states allow medical malpractice victims and their families to seek compensation regardless of criminal charges. Our firm has recovered more than $580 million in compensation for clients whose lives were profoundly affected by medical negligence.
Recovering Compensation to Make Clients Whole
At Newsome | Melton, our goal is to help injured men and women recover potential compensation to make them whole. Our team of lawyers, medical experts, investigators, and support staff vigorously pursue compensation for damages, including:
Medical bills
Ongoing treatment
Lifecare services
Loss of income, benefits, and other financial assets
Pain and suffering
Mental anguish
Wrongful death
We Work on a Contingency Fee Basis Only
Our firm believes that everyone should have access to legal representation. We work on a contingency fee basis. In short, no recovery, no fee. Our opioid overdose lawyers have helped clients nationwide, and we would be honored to help you and your family.
---
Medical Negligence - News Articles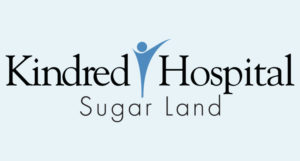 Family Files Malpractice Lawsuit Against Texas Hospital over Alleged Cover Up
Family Files Malpractice Lawsuit Against Texas Hospital over Alleged Cover Up Early in 2015 Cris Chapa brought her mother, Manuela Chapa, to the Kindred Hospital located in Sugar Land, Texas. Manuela, then 87, was suffering from pneumonia and her condition was worsening. So the Chapa family was not shocked when they were called in to
Read More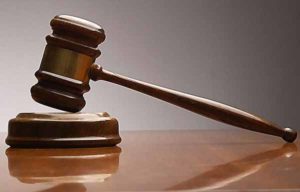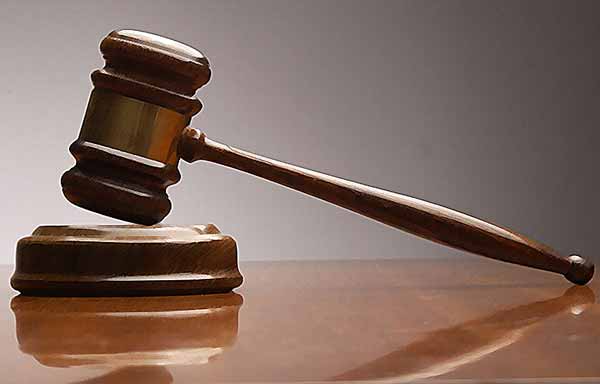 Missouri Man Awarded $6.4 Million in Malpractice Suit
Last year, The Missouri Supreme Court struck down a legislative cap set on the amount awardable for "pain and suffering" in medical malpractice suits, ruling that the cap violated a patient's right to a jury trial, according to the St. Louis Post-Dispatch. The cap was originally set at $350,000 and was established in 2005. Recently,
Read More