When an opioid user detoxes from these substances, they often experience symptoms known collectively as withdrawal.
When an opioid drug user goes cold turkey or drastically reduces the amount of the substance they use, their body begins to detoxify. This usually leads to symptoms known as withdrawal.
Withdrawal can be serious or even deadly without careful observation, but it is necessary if drug users want to overcome their addiction. Detox should always occur in a hospital or other medical facility where staff understand and recognize dangerous complications. Failure to do so could cost people their lives. Knowing what happens to your body when you detox from opioids can help you cope with symptoms better.
Detox from an Addictive Substance Leads to Withdrawal Symptoms
Anytime an opioid user stops or decreases their use of these substances, their body will begin to detox. This detoxification process leads to withdrawal, which includes many specific physical and psychological symptoms.
The symptoms may be exacerbated in patients who used large amounts of opioids or used opioids for a long period. In other cases, certain health conditions or other contributing factors can make their symptoms particularly bad.
How Long Withdrawal Can Last
Depending on many factors, the first signs of detoxification can begin within 24 hours of the last use of an opiod drug. In general, physical and psychological symptoms of withdrawal will be present within 48 hours and could last a week or more.
These symptoms can last from several days to almost a month. Short-acting opioids such as heroin are generally out of the system within 4 to 10 days. Longer-acting opioids can take up to 20 days to leave the system.
Symptoms of Opioid Withdrawal
Symptoms of withdrawal in an opioid user include:
Nausea and vomiting
Anxiety
Insomnia and sleep disturbances
Hot flashes
Feeling cold and clammy
Perspiration
Muscle cramping
Watering eyes
Runny nose
In general, Symptoms are most intense in the first few days of detox. Physical withdrawal symptoms usually begin to improve in the first 3 to 5 days and continue to improve until they disappear.
Following the Initial Acute Opioid Detoxification, Some People Continue to Face Symptoms
Even after the physical symptoms of withdrawal fade, many former opioid users continue to experience psychological symptoms for up to six months. This may include:
Depression
A feeling of "reduced well-being"
Cravings for opioids
Because the cravings experienced during this time can be especially intense, it is important to be involved in counseling, a support group, a 12-step group, or another type of intervention and therapy. Continued psychosocial support may be key for some people to fight these cravings and stay off opioids.
It is also important for their doctors and care providers to make clear that if they do relapse, they must not use as much of the opioid as they would previously. Because detox reduces tolerance, those who complete detox are at an increased risk of overdose and death if they return to using. Your body can react in a multitude of ways when you detox from opioids.
It Is Imperative to Have Proper Monitoring and Support During Detox
When patients who regularly use opioid drugs are detoxing and experiencing withdrawal symptoms, it is important that they have around-the-clock monitoring and immediate access to health care providers. A detox unit in a hospital or a treatment facility with a medical detox unit is usually the best option.
However, it is important to ensure the facility has enough staff and the right staff to monitor all the patients, recognize any complications, and provide immediate care when necessary. In general, you should expect:
To see a doctor and undergo an exam to ensure you are healthy enough for detox before admission
To have a nurse who monitors you regularly, usually at least three to four times a day
To have other staff who can help you if you have questions or concerns and can provide you with information about what to expect
A quiet area away from other patients where you can rest or sleep
Areas to read books, take a walk, or engage in other light activities
Access to psychological and medical support, as requested
If you plan to detox in an area that does not have an on-site doctor or cannot provide emergency medical care, it is important to review their policies on what happens if you report significant complications or wish to go to a local hospital.
Medical Negligence Can Cause Significant Issues During Opioid Detox
Occasionally patients enrolled in an inpatient detox program may suffer serious injuries, lasting impairments, or even death because of undiagnosed or untreated complications. This is almost always preventable and occurs because of negligence on the part of the health care professionals tasked with treating the patient.
If you suffered serious complications, or if your loved one passed away, while detoxing in a hospital or treatment facility, you may be eligible to pursue compensation through a medical malpractice claim. The attorneys from Newsome | Melton will review your case at no cost to you.
---
Medical Negligence - News Articles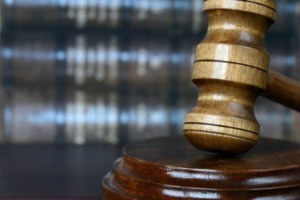 Paralyzed Woman Awarded Second Largest Medical Malpractice Judgement in Colorado's History
In September 2013, Robbin Smith was preparing to travel to what was supposed to be one of the happiest days of her life. It was her son's wedding that fall. As a chronic pain sufferer, Smith visited the Surgery Center at Lone Tree LLC in Colorado for a consultation, seeking relief. The attending physician recommended
Read More
What Are the Symptoms of an Opioid Overdose?
These are the most common symptoms of an opioid overdose according to the Centers for Disease Control and Prevention (CDC): Slow, shallow breathing Gurgling or choking sounds Loss of consciousness or falling asleep Constricted "pinpoint" pupils Cold, pale, or bluish skin Limp body Opioid overdoses cause shallow, interrupted breathing that can quickly lead to brain
Read More