State law establishes several strict requirements that govern who qualifies as a medical expert witness in Florida.
Medical expert witness testimony is required for all malpractice cases in Florida. Only someone who meets the requirements established in F.S. §766.202(6) legally qualifies as a medical expert witness in Florida. The statute requires that a medical expert witness must:
Regularly practice in their field;
Hold a professional degree from a university or college; and
Meet additional requirements of a medical expert witness as outlined in F.S. §766.102(5).
If you believe you have a case, contact the medical malpractice lawyers at Medical Malpractice Help at 888-261-5614 today.
What Criteria Do Medical Experts Have to Meet in Florida?
Before a doctor or healthcare professional can act as an expert witness, they must have an active and valid license and must perform a complete review of the patient's medical records. The state statute also outlines specific criteria for specialists, general practitioners, and other healthcare providers.
Requirements for Specialists
To act as an expert witness, a specialist must work in a similar field as the at-fault doctor in the malpractice case. That means a pediatrician cannot act as an expert witness against a surgeon, for example. The potential expert witness must also have spent time during the last three years engaged in:
Clinical practice or consultation work;
Instructing in the same specialty at an accredited professional healthcare school; or
Working on a clinical research program affiliated with an accredited health professional school or accredited residency program in a similar specialty.
General Practitioner
General practitioners must have devoted time during the last five years to:
Active clinical practice or consultation as a general practitioner;
Instruction of students at an accredited health professional school or accredited residency program in the general practice of medicine; or
A clinical research program affiliated with an accredited medical school or teaching hospital and in the general practice of medicine.
Other Healthcare Providers
Any other healthcare provider must have engaged in clinical practice, consultation work, instruction, or clinical research during the last three years.
Can an Out-Of-State Doctor Act as an Expert Witness in Florida?
The Florida Supreme Court rejected a statute requiring the medical expert witness to have the same state license as the healthcare provider named in the suit. Accordingly, out-of-state medical expert witnesses who otherwise meet all the statutory requirements may testify in Florida medical malpractice cases.
Why Do I Need a Medical Expert Witness for My Malpractice Case?
Obtaining testimony from a medical expert witness is an essential part of your case. To win your claim, we must prove that your doctor breached the standard of care and you suffered injuries because of their negligence.
A medical expert can provide testimony in several areas, including:
The standard of care a reasonable doctor would have provided;
Whether or not the doctor in your case upheld that standard;
If they believe that malpractice occurred in your case; and
Other medical details that can help us understand what happened.
In order to comply with Florida's pre-filing requirements, we must obtain this expert testimony before we can even begin the litigation process. Before we can proceed, we need to present expert testimony that states there is a good reason to believe malpractice occurred. We will work with a medical expert that meets the state qualifications to obtain this written testimony so we can proceed with your case.
Recent Updates in These Requirements
In 2013, the Florida Legislature amended some of the state statutes that apply to medical expert witnesses. These changes deal directly with the admissibility of scientific expert evidence at trial.
The legislature proposed a Same Specialty rule that would have disallowed expert witnesses who did not practice in the same field as the defendant doctor. The current law allows expert witnesses who practice in a similar field to testify.
In 2017, the Florida Supreme Court declined to adopt these changes. The Court made this decision in an effort to make sure claimants are able to obtain suitable expert witnesses for their medical malpractice lawsuits.
How Can I Speak to a Medical Malpractice Lawyer About My Case?
At Medical Malpractice Help, our medical malpractice lawyers can advise you of your rights and offer straightforward advice on your claim. We can locate an expert medical witness with the appropriate experience for your case. Let us help you fight for the damages you deserve.
---
Legal Information - News Articles
The Law of Medical Malpractice in Kentucky: A Survey of Basic Considerations
The Law of Medical Malpractice in Kentucky: A Survey of Basic Considerations This article provides an overview of Kentucky medical malpractice law. The Bluegrass State generally treats malpractice claims the same as other types of negligence claims, with a few important exceptions. Kentucky lawmakers have been deterred from placing a statutory maximum limit on monetary
Read More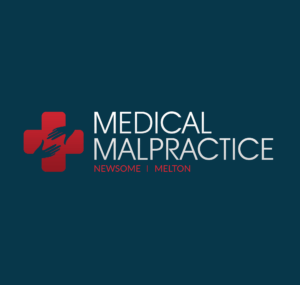 The Law of Medical Malpractice in Iowa: A Survey of Basic Considerations
The Law of Medical Malpractice in Iowa: A Survey of Basic Considerations Iowa medical malpractice law is among the most complex legal practice areas. The statutes, case law, and regulations governing medical malpractice law in Iowa are highly technical. For instance, there are very strict and complicated filing deadlines that must be followed, or the injured
Read More