Abdominoplasty (tummy tuck) complications can be the result of medical malpractice.
You might know abdominoplasty by its more common name, a tummy tuck. The purpose of a tummy tuck is to make the abdomen look firmer and smoother by removing unwanted fat and skin and restoring weakened or separated muscles.
As with any surgical procedure, things can go wrong with a tummy tuck. Some people are simply not good candidates for the procedure. If a doctor botches the operation or performs it on someone who should not have undergone the surgery, it can constitute medical malpractice.
What Causes a Protruding or Sagging Abdomen
For some people, diet and exercise will not give them the flat and well-toned abdomen they desire. These factors can cause a person to develop a protruding, loose, or sagging abdomen, even in people of average body weight:
Age
Family history
Pregnancy
Weight fluctuations
Previous abdominal surgery
People Who Should Not Get a Tummy Tuck
You are probably not an ideal candidate for a tummy tuck if you:
Have a body mass (BMI) over 30
Might want to get pregnant in the future
Are planning significant weight loss
Have a severe chronic medical condition, like irritable bowel syndrome, diabetes, or heart disease
Complications of Tummy Tucks
Even when the procedure goes well, there can be problems after the surgery. The standard operative risks are an infection, bleeding, and having an adverse reaction to the anesthesia.
Complications specific to tummy tucks include:
Wound healing issues, in which the tissue on either side of the incision line starts to separate or the areas heals poorly
Plastic surgeons typically make the incision along the bikini line to minimize the visibility of the surgical scar, but sometimes patients experience unsightly scarring anyway.
Fluid can accumulate under the skin after the operation. The doctor can remove this fluid with a needle and syringe or by leaving drainage tubes in place after the procedure.
Abdominoplasty can result in tissue necrosis, which means that fatty tissues deep in the abdomen get damaged during the surgery and die. Sometimes damaged tissue heals without additional intervention, but in other cases, the surgeon has to perform a second surgery to correct the problem.
Abdominoplasty can damage the sensory nerves in the abdomen, causing you to feel numbness or reduced sensation in the abdominal area and sometimes in the upper thighs. This damage is usually temporary, lasting for a few months. Other patients experience permanent nerve damage.
Blood clots can form after the operation and travel to the heart, lungs, or brain. These clots can cause a heart attack, embolism, or stroke. The result of this complication can be paralysis, inability to see or speak, or death.
Doctors, hospitals, and other health professionals have a duty to warn patients of the risk of complications for the procedures they perform; perform operations correctly; provide proper post-surgical care; and refrain from performing surgery on patients who are not good candidates for the procedure. Your healthcare professionals must deliver your medical care at the same level of quality that another provider with the same training and experience would.
Let Us Help Protect Your Rights
The team at Newsome | Melton can evaluate your case for free to see if the doctor or hospital committed medical malpractice when you or a member of your immediate family had an abdominoplasty. Call us today at 888-526-8947 for a free consultation.
---
Abdominoplasty And Medical Malpractice Law - Frequently Asked Questions
What Should You Expect For A Five-Year Misdiagnosis Medical Malpractice Case?
If your doctor misdiagnosed your medical condition for five years, you might have a right to collect damages for the harm you suffered. What to Expect in the Lawsuit Physicians pay for medical malpractice insurance to protect themselves when they get sued. These professional liability insurers have teams of lawyers who defend the doctors aggressively.
Read More
How Are Cognitive Functions Impaired for Locked-In Syndrome?
Cognitive functions are not always impaired by locked-in syndrome. Many locked-in syndrome patients can have normal cognitive functions such as reasoning and memory. He or she can hear, think, and see but are paralyzed except for limited eye movements. Each case is unique, but for the most part, locked-in syndrome victims keep their cognitive functions.
Read More
---
Abdominoplasty And Medical Malpractice Law - News Articles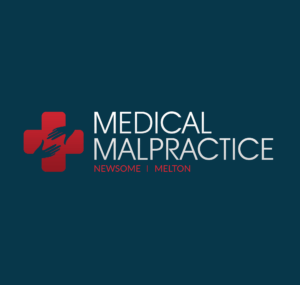 Washington Jury Finds Harborview Medical Center Liable for Montana Woman's Paralysis; Family Awarded $25.3 Million
Jerri Woodring-Thueson was an avid mountain biker. She and her husband, Erik Thueson, would take advantage of any free time they had to hit the trails. But that all changed on her last ride in the fall of 2013, when Woodring-Thueson, then 49, suffered from a minor stroke. She was rushed to a hospital in
Read More
Louisiana Appellate Court Upholds Verdict & Increases Award by $1,186,000
Louisiana Appellate Court Upholds Verdict & Increases Award by $1,186,000 After seeing a gastroenterologist in August 2013 about a pain in his upper right abdomen, Roger Burchfield was referred to the Willis-Knighton Medical Center in Shreveport, Louisiana. Forrest Wright, a surgeon at the medical center, determined that Burchfield, then 58, required immediate gallbladder surgery. Before
Read More