It can be medical malpractice if your doctor or hospital failed to promptly diagnose and treat mesothelioma in someone with appropriate symptoms and risk factors.
Mesothelioma is a cancer that develops around your internal organs, like your lungs or abdominal organs. Mesothelioma is an aggressive form of cancer that needs to get diagnosed quickly for the best possible outcome.
If your medical history contains the risk factors and symptoms of mesothelioma, but your doctor fails to diagnose and treat the disease quickly, it can constitute medical malpractice.
Symptoms of Mesothelioma
The signs of the disease will depend on the part of your body where the cancer is located.
Pleural mesothelioma is the most common type of the disease. If you have pleural mesothelioma, which is around the lungs, you might experience:
Painful coughing
Chest pain
Shortness of breath
Unintended weight loss
Lumps under the skin on your chest
If you have peritoneal mesothelioma, which is in the abdomen, you might have:
Nausea
Pain or swelling in the abdomen
Unintended weight loss
Risk Factors for Mesothelioma
The primary risk factor associated with mesothelioma is asbestosis/asbestos exposure. Left undisturbed, the mineral asbestos is not dangerous, but when we break it up to remove it from the earth, install it as insulation, or remove insulation made from the mineral, the asbestos dust can cause cancer.
It took a long time for the medical field to identify asbestos as a carcinogen (cancer-causing substance) because it can take 20 years or more to develop mesothelioma. Some people get the disease 60 years or more after exposure. Now that we know what causes the disease and doctors know the risk factors and symptoms, your doctor or hospital should be able to make a prompt diagnosis.
People who worked in mining, shipyard, construction, removal of asbestos during building renovations, and manufacturing or working with asbestos products like insulation, shingles, flooring, brakes, and many other products may have been exposed to asbestos. Demolition workers, electricians, plumbers, pipefitters, and military personnel might have encountered asbestos at work, as well.
These factors can predispose you to develop mesothelioma:
Direct exposure to the dust or fibers at home or at work
Living in a household with someone who works with the mineral fibers
Having a parent, sibling, or child with the disease
Undergoing radiation therapy to treat cancer in your chest
Complications of Pleural Mesothelioma
If your doctor fails to diagnose your pleural mesothelioma from the initial symptoms, you might develop these problems as the cancer spreads throughout your chest:
Trouble breathing or swallowing
Chest pain
Pain as the disease puts pressure on your nerves and spinal cord
Compressed lungs with increasing difficulty breathing because of the fluid that accumulates in the chest
How to Diagnose Mesothelioma
If you go to the doctor or hospital with symptoms of mesothelioma, your doctor should take a complete history and perform a physical examination, checking for lumps or other abnormalities. You might undergo imaging studies, like a chest X-ray and a CT scan of your abdomen or chest. If these steps uncover any suspicious tissue, the doctor might perform a biopsy.
The Prognosis with Mesothelioma
Because mesothelioma is an aggressive type of cancer and usually does not get diagnosed until it is in an advanced stage, there is no cure for most patients. On the other hand, if your doctor diagnoses the disease early, it can be possible to remove the cancer and cure the disease. A delay in diagnosis and treatment can make all the difference in the world.
Newsome | Melton can evaluate your case for free if you or a member of your immediate family experienced a delay in diagnosis or treatment despite going to a doctor, hospital, or clinic with symptoms and risk factors for mesothelioma. Healthcare professionals and facilities have a duty to deliver the level of care that another provider with the same training and experience would.
Our team can help you pursue compensation for your damages and hold the doctor responsible for medical negligence that affected you or your loved one's chances of making a full recovery. Call 888-526-8947 to get started.
---
Mesothelioma And Medical Malpractice Law - Frequently Asked Questions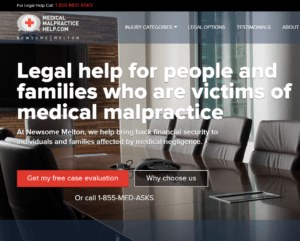 Can You Sue For A Mononucleosis Misdiagnosis?
Mononucleosis is colloquially known as mono. This viral infection can cause symptoms throughout the body including drowsiness, aching muscles, an irritated throat and overall feelings of fatigue. Other clinical findings have included skin rash, diminished appetite, and fever. Most mononucleosis cases usually resolve within a few weeks of diagnosis. However, this illness can sometimes lead
Read More
Signs and Symptoms of Improper Detoxification
All detoxification processes involve some withdrawal symptoms, but the withdrawal signs can and should be managed and monitored for the comfort and safety of the patient. The symptoms vary by the type of drug the person used. Alcohol Withdrawal from alcohol can cause the patient to experience: Headaches Tremors Profuse sweating Vomiting and diarrhea Difficulty
Read More
---
Mesothelioma And Medical Malpractice Law - News Articles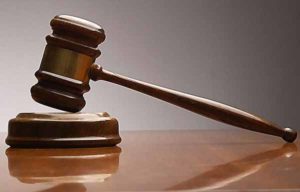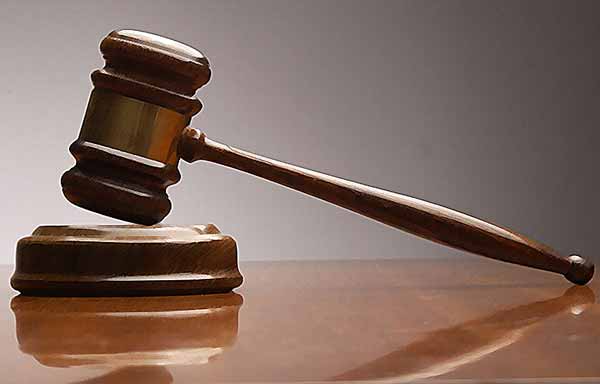 Medical Malpractice Lawsuits Increasing Against New Hampshire Hospital
As many as 24 former patients and one employee of Exeter Hospital in New Hampshire are currently suing or planning to sue the medical treatment facility and its officials for medical malpractice and other charges because they all claim they contracted hepatitis C under the hospital's care. State officials believe that a greater number of
Read More
California Voters Face Damage Cap Initiative in November
Voters in California are going to be the latest decision makers in a long and contentious argument over pain and suffering awards tied to medical malpractice. In California, pain and suffering awards (also called non-economic awards) have been capped at $250,000 for almost four decades in medical malpractice cases. A recently-qualified state ballot initiative (Proposition
Read More