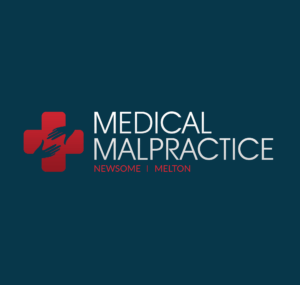 After seven years of debilitating back pain, Sharon Kimble finally had enough. The narcotic pain medications she had been taking were no longer working and she elected to undergo a back surgery to treat her pain. In January 2014, Kimble and her husband, Robert Kimble, traveled from Ohio to the Laser Spine Institute in Philadelphia, Pennsylvania, for a procedure that was supposed to alleviate her chronic pain. But according to a medical malpractice lawsuit, filed on behalf of Sharon Kimble, the alleged negligence of Dr. Glenn Rubenstein and the Laser Spine Institute led to her wrongful death.
Lawyers representing Kimble's estate argued in court that Dr. Rubenstein discharged Kimble prematurely, just two hours after her back operation. Medical records show that Rubenstein ended up ordering six times the amount of Dilaudid that was originally going to be given to Kimble. Dilaudid, or Hydromorphone, is an opioid pain killer that is made from morphine. Rubenstein told the court that he increased the dosage because Kimble, then 50, had built up such a high tolerance to pain medication to treat her back pain.
After being discharged from the Laser Spine Institute, Kimble's husband brought her back to a nearby Philadelphia hotel to recuperate from the surgery. A few hours after arriving at the hotel, she was dead. Kimble's lawyers alleged that she should have never been discharged so quickly after the procedure, especially with such a large quantity of Dilaudid still in her system. The attorneys representing Dr. Rubenstein and the Laser Spine Institute reportedly told the Pennsylvania jury that Kimble's husband was at fault for not monitoring her condition more closely.
After several years of litigation, the two parties could not come to a settlement and the lawsuit went to trial in March 2018. The jury heard testimony over the course of an eight-day trial that ended on March 28. It reportedly took the jury just 90 minutes of deliberation before returning with a verdict in favor of the Kimble family. As part of the verdict, the jury awarded $10 million to Sharon Kimble's estate and another $10 million to Robert Kimble for his loss. The jury assigned 65 percent of the liability to the institute, and the other 35 percent to Rubenstein.
It is not yet clear whether Rubenstein or the Laser Spine Institute will appeal the ruling.
---
Frequently Asked Questions
How to File for Medical Malpractice?
If you suffered injuries or became sick due to negligent or improper conduct by a medical professional, you might have grounds for a medical malpractice suit. It is essential to follow the right steps in filing your claim or lawsuit. Any missteps along the way have the potential to undermine your chances of getting the damages you
Read More
Can Your Spouse Sue For Your AIDS/HIV Virus Misdiagnosis?
If your doctor misdiagnosed AIDS or HIV — either by diagnosing you as negative when you had the disease or as positive when you did not — you or your spouse may have grounds for a medical malpractice lawsuit and a lucrative award. Plaintiffs have won substantial malpractice awards from doctors who misdiagnosed AIDS or
Read More