Learn how patients function with an incomplete form of locked-in syndrome.
You cannot be physically functional with an incomplete form of locked-in syndrome. Most locked-in syndrome patients never regain mobility in their face, speech, or other body movements. However, there have been rare cases where an individual improves if the underlying cause is treated. For example, shrinking a tumor that caused the disorder could increase functionality.Cognitively, function does not decrease.
Locked-In Syndrome Is a Rare Neurological Disorder with No Cure
Locked-in syndrome is different from a coma. Individuals who suffer from this rare disorder usually keep their cognitive abilities, hearing, and vision. He or she can keep normal sleep-wake cycles. However, he or she are completely paralyzed except for limited vertical eye movements and blinking.
The signs and symptoms of locked-in syndrome include:
Does not respond to painful stimuli
No horizontal eye movements
Cannot move voluntary muscles, including facial muscles
Cannot consciously chew food, swallow, breathe, or speak
Must rely on caregivers for basic life functions
Able to think, remember, reason, and be aware of the environment
Understanding the Causes of Locked-in Syndrome
Locked-in syndrome is caused by bleeding and tissue loss in the brainstem. Some of the most common reasons for brainstem hemorrhage include:
Infection
Medication overdose
Stroke
Tumors
Amyotrophic Lateral Sclerosis (ALS or Lou Gehrig's disease)
Medical Errors Are Often Contributing Factors to Locked-in Syndrome
Doctors and hospitals can make mistakes that have tragic results. For example, locked-in syndrome can occur if a hospitalized patient is given the wrong medication or gets a staph infection. Locked-in syndrome is a devastating condition with lifelong physical, mental, and financial damages. You should not hesitate to contact Newsome | Melton for a free case evaluation. We focus solely on injured and disabled clients.
Locked-in Syndrome Patients Need Lifelong Medical Care
Even if a patient with an incomplete form of locked-in syndrome regains some muscle control, he or she will still need constant medical care. This care usually includes:
Breathing support
Aid with nutrition and waste
Medical equipment (for example, hospital bed)
Skilled nursing care
Physical therapy to avoid pneumonia and bed sores
The cost of care for a locked-in syndrome victim quickly drains a family's finances. In 2018, medical bills were the leading cause of personal bankruptcies according to a report by CNBC. At Newsome | Melton, we believe in seeking compensation from a negligent person or party. Nothing can repair the damage and loss of this disorder. We will pursue compensation to at least ease the financial burden of someone else's error.
Your Loved One Might Be Eligible for Compensation
Locked-in syndrome is typically a secondary condition. Our team of medical and legal professionals will look for both the underlying cause and potential negligence. We will find who could be liable for creating the circumstance that lead to the locked-in syndrome.
How We Determine Liability
To establish liability, we prove the following:
Duty of care is the expected behavior and action of a medical professional or facility to supply safe, sanitary, and competent healthcare.
Negligence is the legal term for not upholding this duty of care.
Causation is showing that this negligence caused injury to the patient.
Damages are the physical, mental, and financial losses from these injuries.
A Locked-In Syndrome Lawyer Will Seek Compensation for Recoverable Damages
There are two kinds of compensatory damages in a medical malpractice claim or lawsuit:
Economic damages include medical bills, lost wages, lost earning ability, hospitalization, skilled nursing care, and other quantified expenses.
Noneconomic damages include intangible losses such as pain and suffering, loss of companionship, loss of quality of life, and mental anguish.
A locked-in syndrome lawyer from Newsome | Melton will pursue compensation from the medical professional or facility's insurance coverage. Our negotiators are often successful in recovering an acceptable settlement for our clients. We are also trial lawyers who will not hesitate to seek compensation through a verdict.
You May Seek Compensation for a Wrongful Death from Locked-In Syndrome
Unfortunately, not everyone with locked-in syndrome lives a long life. If your loved one passed away because of locked-in syndrome as a result of medical malpractice, surviving family members can seek compensation from those responsible. Our team can help you determine your options.
---
Brain Injury - News Articles
Oregon Family Files a Medical Malpractice Lawsuit Against the St. Charles Health System
After nine months of waiting, Angela Marchant went into labor on July 22, 2016. She was rushed into the St. Charles Family Birthing Center, located in Bend, Oregon. The center is operated by the St. Charles Health System, which is one of the largest providers of medical care in the state of Oregon. According to
Read More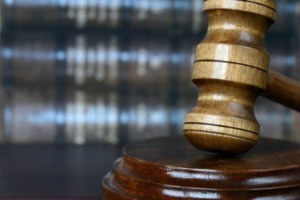 Judge Claims Negligence Caused Baby's Brain Damage; Awards Family $33.8 Million
What was supposed to be the happiest day of Marla Dixon's life turned into the worst because of the alleged negligence of the on-call OB/GYN, which led to the severe brain damage of her child, Earl Jr. After a two-week trial in federal court, U.S. District Judge Robert Scola found in favor of Dixon and
Read More