What type of evidence do we look for in medical malpractice law?
Evidence is an essential aspect of medical malpractice law. In most situations, medical malpractice lawyers look to gather as much evidence as possible, which allows us to build a strong case for damage. We may gather expert opinions, medical reports, tests, and other evidence to help support your claim for damages.
Here is what you need to know about evidence and how it can impact your medical negligence case.
Why You Need Evidence in Your Medical Malpractice Case
If you are considering filing a medical malpractice case, you likely have questions about the type of evidence we will need to prove your case and how lawyers leverage that evidence.
When gathering evidence, we seek to establish the following.
Liability
The first step in a medical malpractice case is to demonstrate who is liable for your injuries. Is it the hospital? A physician's assistant? A specialist? Evidence will help establish the doctor-patient relationship and show how the at-fault party's negligent actions make them liable.
Proof of Negligent Medical Care
Not every situation is a case of medical malpractice. The evidence we gather must show that another doctor (known as a "reasonable person"), facing a similar situation, would not have made the same decision. This is known as the standard of care.
Link Your Injuries to the Doctor's or Staff's Action/Inaction
The next factor we need to prove is how the health care professional's action or inaction led to your injuries. For example, we might use medical records to show a doctor clearly knew which knee you needed surgery on but operated on an unaffected knee instead.
Prove Damages
Finally, a medical malpractice lawyer will use evidence to show the damages you suffered. For example, by operating on the incorrect knee, a doctor could have caused damage to a healthy knee and caused you to miss additional time at work.
The Type of Evidence You Need for a Medical Malpractice Case
The type of evidence a medical malpractice lawyer will look for will vary widely, depending on the details of your case. In most cases, we try to gather the following type of medical evidence:
Medical reports, detailing your injuries
Diagnostic testing, including when tests were performed
Expert opinions, from other medical professionals
Surgery preparation reports
Medical studies
Past incident reports with the hospital or doctor
See How a Medical Malpractice Attorney Can Help You During a Free Consult
Gathering medical evidence to support your medical malpractice case can take weeks or even months. Your medical malpractice attorney needs as much time as possible to build a strong case for damages. For this reason, we suggest contacting a medical malpractice lawyer as soon as possible after the incident occurs.
The Newsome | Melton legal team is dedicated to helping medical malpractice victims recover the damages they deserve. Let us help you recover your financial security and hold the at-fault party responsible. Call us at 888-526-8947 to discuss your legal options.
---
Evidence - Frequently Asked Questions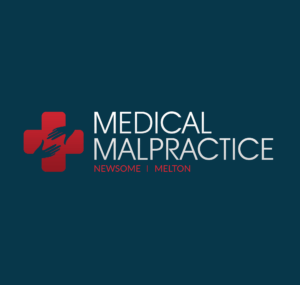 Can You File A Malpractice Lawsuit For Induced Addiction?
When a doctor chooses to administer a potentially addictive treatment to a patient, he or she has a responsibility to make the patient aware of the possibility, as well as monitor the patient for signs of addiction. Should he or she notice signs of drug abuse, they have an obligation to immediately discontinue the prescription
Read More
Is It Medical Malpractice In A Failure To Diagnose Leukemia?
Leukemia is a disease that affects a person's bone marrow. The bone marrow of a patient with leukemia produces an abnormally large amount of leukocytes or white blood cells. White bloods cells are a body's defense against disease and infection. Patients who suffer from leukemia have a difficult time fighting off diseases and infection. This
Read More
---
Evidence - News Articles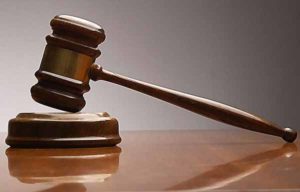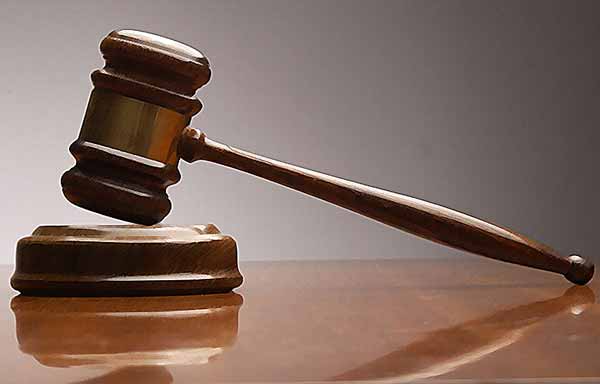 Georgia Supreme Court Heard Medical Malpractice Case This Week Involving Alleged Improper Testing By An Emergency Room Physician
This week, the Georgia Supreme Court heard a medical malpractice case involving the death of 15-year-old Shaquille Johnson. Shaquille Johnson's death was caused by blood clots in his lungs, which his attorneys argue were missed due to improper testing. The Albany Herald reports that Thelma and Sheldon Johnson sued the attending emergency room physician, Dr.
Read More
Trends In Medical Malpractice To Know About For 2018
After dropping precipitously from 2003 through 2012, medical malpractice settlements are on the rise again, according to data from Diederich Healthcare. In 2017, roughly $3.9 billion was paid out to victims of medical malpractice. That represents a 2.34 percent increase from 2016. If these trends continue, medical malpractice victims will receive more than $4 billion in
Read More